Altcoins Continue To Shine
By Alex Benfield on May 04, 2021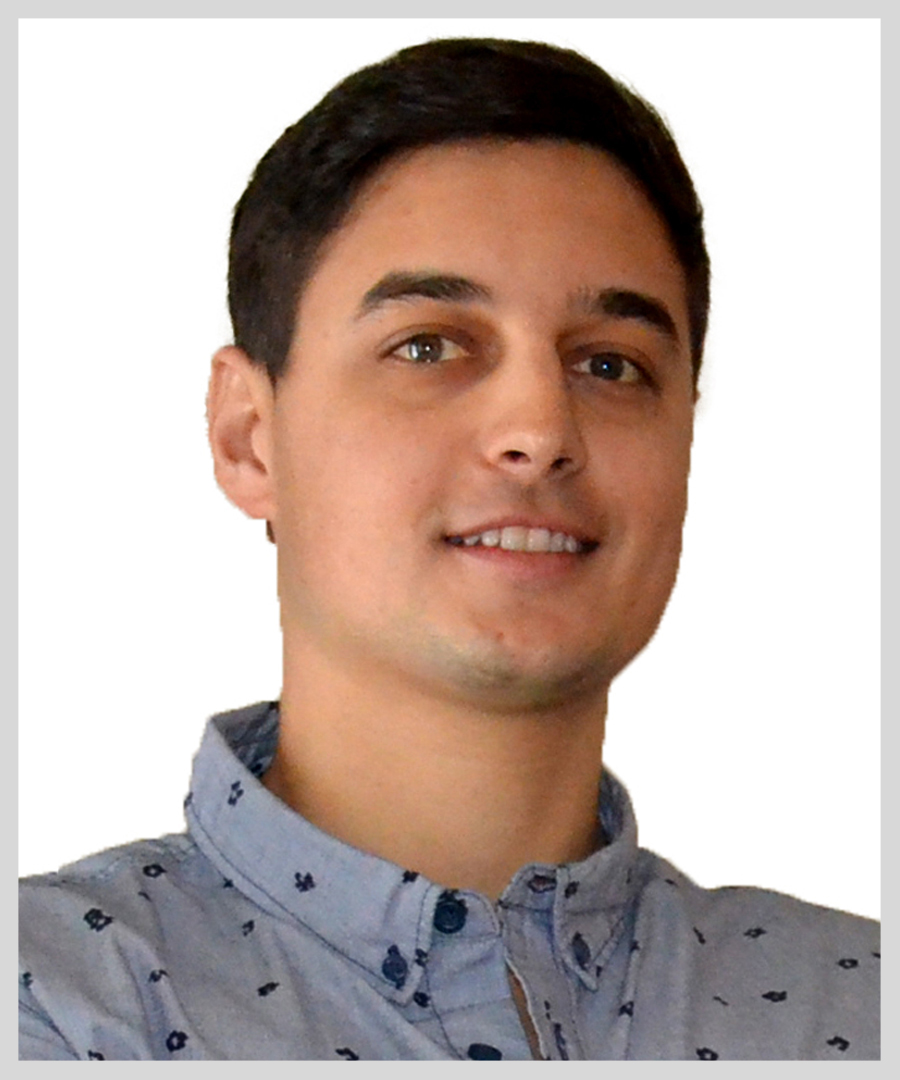 There is no sign that the current altcoin season will cool down anytime soon.
• Bitcoin's (BTC, Tech/Adoption Grade "A-") recovery has stalled near $55,000.

• Ethereum (ETH, Tech/Adoption Grade "A-") has gone parabolic over the last two weeks and is now leading the crypto market.

• Litecoin (LTC, Tech/Adoption Grade "B-") is up about 20% since yesterday and is closing in on a new 12-month high.
Bitcoin was in the midst of recovering from last week's lows near $48,000, but that recovery appears to have stalled in the last 48 hours. BTC has now slipped beneath its 21-day moving average; if this holds, the King of Crypto will have set a pattern of lower lows and lower highs.
That's not a sign of good things to come.
If Bitcoin fails to jump back above $60,000 this week, we'll have to reevaluate our bullish outlook on the No. 1 crypto asset.
We could be at the beginning stages of a prolonged period of sideways trading, perhaps a two- to three-month correction phase that could send BTC down 30% to 40% from its all-time high.
Of course, it's possible that things take a more favorable turn and BTC goes on to set a new high. But investors should be prepared for some less bullish action in the short term.
Here's BTC in U.S. dollar terms via Coinbase Global, Inc. (Nasdaq: COIN):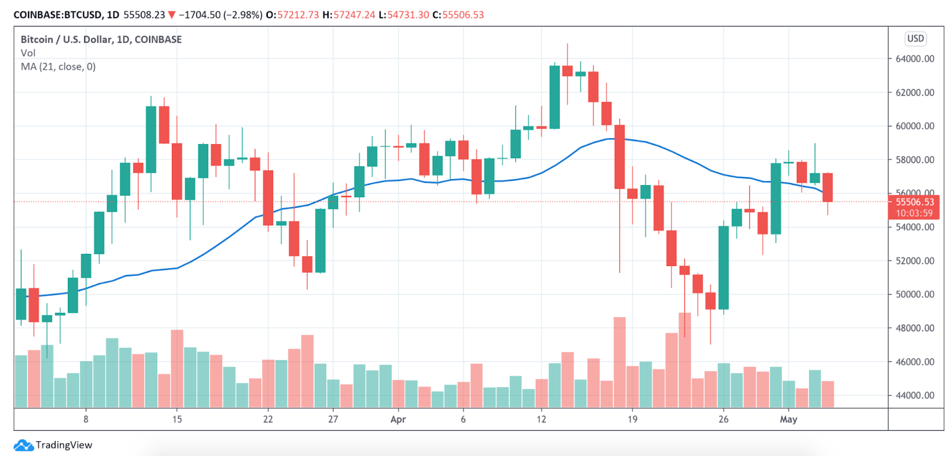 Ethereum has gone absolutely parabolic recently, posting eight straight green candles during a rise of 57%. ETH did push to a new all-time high earlier today but has since retraced slightly to $3,300 or so.
We're very bullish on ETH. At the same time, although it's now in price discovery mode, this rally will likely slow down as it looks to establish a new floor.
Ethereum is leading the market right now, attracting the attention of most crypto investors, hardcore and casual alike. It might be in line for a slight retracement after such a sharp move. But it would likely just be setting a base for the next leg up in this bullish phase.
Here's ETH in U.S. dollar terms via Coinbase: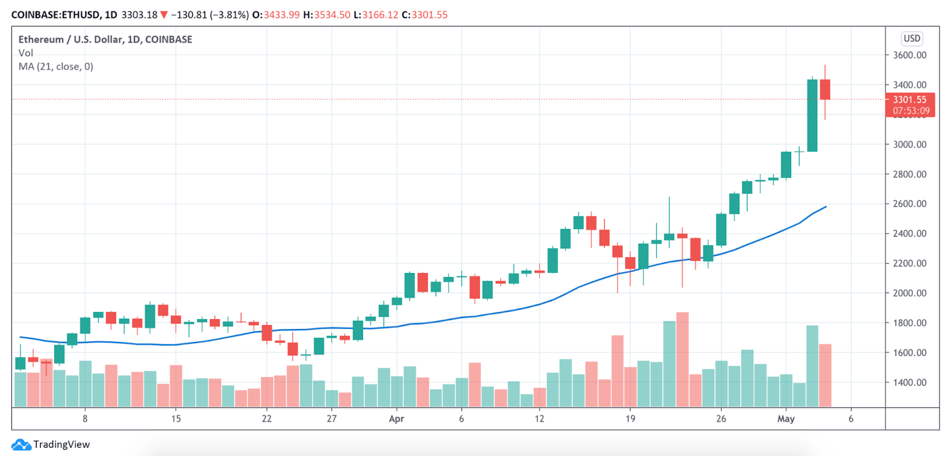 Litecoin has posted a nice recovery from the lows set toward the end of April, bouncing from about $220 to today's levels above $300. LTC is now trading well above its 21-day moving average and will likely test its yearly highs set on April 17.
From there, a move to previous all-time highs around $380 would be possible.
Considering that Litecoin is a top 10 crypto that still hasn't surpassed its 2017-18 highs, there are solid potential returns still ahead. Again, the main level to watch out for is the previous yearly high of about $336.
Here's LTC in U.S. dollar terms via Coinbase: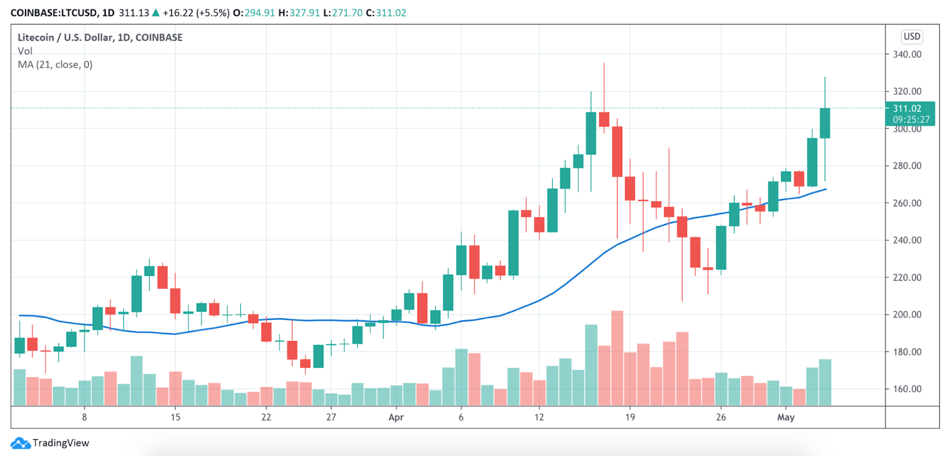 Notable News, Notes and Tweets
• Dogecoin (DOGE, Tech/Adoption Grade "C+") has skyrocketed lately, crossing above 50 cents for the first time ever today.

• There are more bullish developments on the Ethereum front.

• And here's our weekly reminder of how bullish the outlook for this industry is.
What's Next
As we've stated before, when Bitcoin trades sideways, it sets up altcoins to go on runs of their own. That's exactly what we're seeing right now, as this altseason has begun to kick into high gear.
There are many reasons to be bullish on Ethereum for the long term, most notably EIP-1559, a software improvement that should cut down on transaction fees on the Ethereum network. Ethereum really seems to be shaping up as the backbone for Web 3.0, and its ceiling is really hard to measure at this point.
We'll continue to monitor the altcoin market and highlight any big news and market movers as this altseason develops.
Best,
Alex