Altcoins Lead Crypto Market to Higher Ground
By Alex Benfield on April 06, 2021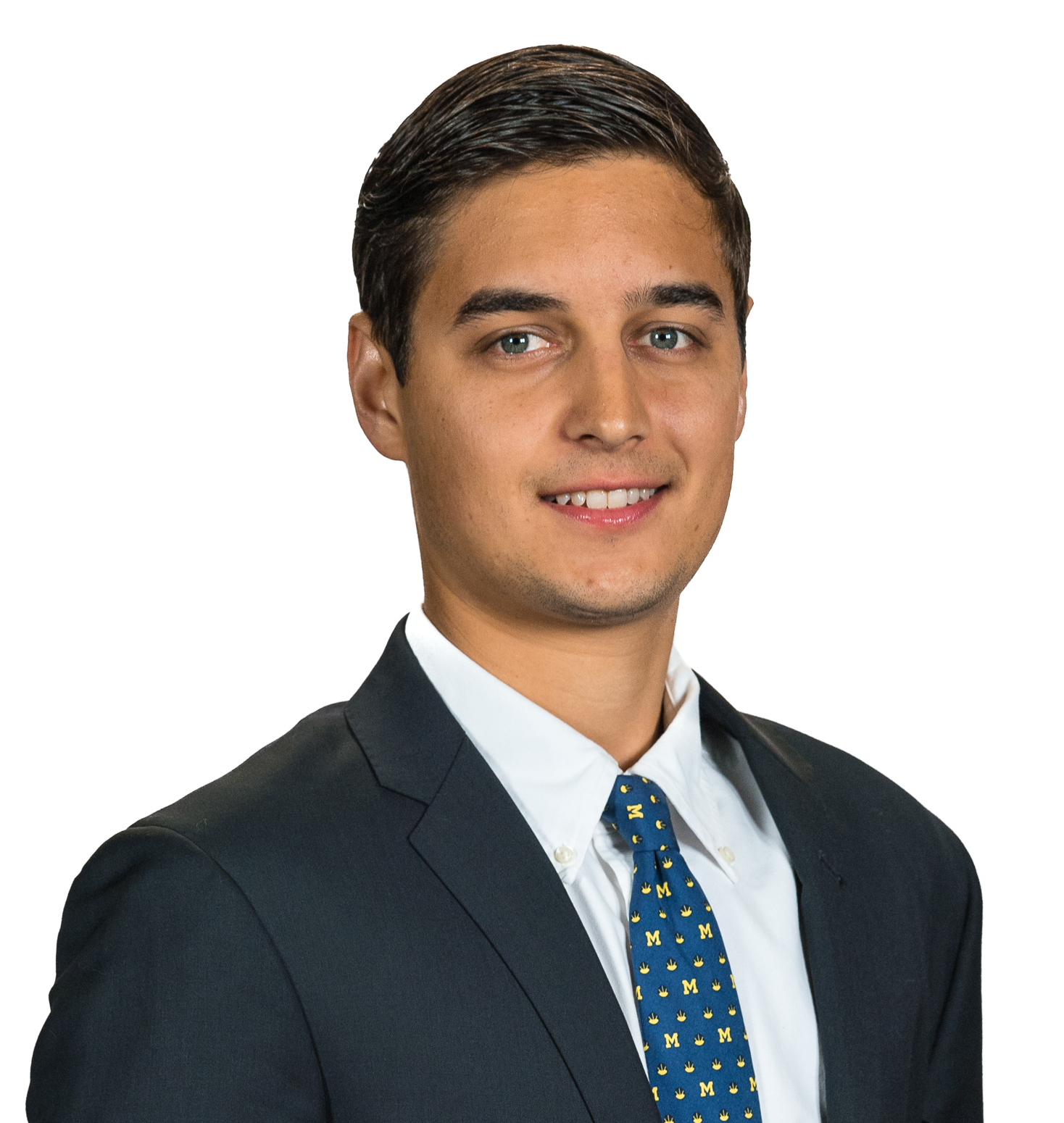 Ethereum (ETH, Tech/Adoption Grade "A-") surged to new all-time highs earlier today, but that isn't even one of the biggest altcoin stories of the day. Let's talk about three altcoins that are heating up as this "altseason" kicks into high gear.
• Litecoin (LTC, Tech/Adoption Grade "B-") has broken out to start the week, spiking another 10% today.

• Chainlink (LINK) seems poised for a new surge as it's established itself back above $30.

• Tezos (XTZ, Tech/Adoption Grade "B-") tapped all-time highs today above $6.50.
Litecoin broke above the $200 resistance level on Monday and rallied all the way to near $240 earlier today before receding to $225. Litecoin does appear to be building momentum for a bigger bull surge and looks poised to test some resistance levels this week.
A break above the local high around $250 should send LTC into a frenzy, perhaps opening the gates for a run at new all-time highs.
Litecoin is one of the cryptocurrency blue chips that's yet to come close to the highs it set in the previous bull run. A test of those levels seems to be inevitable at some point in the next few months.
Here's LTC in U.S. dollar terms via Coinbase:
Chainlink appears ready to test the all-time highs it set in February, as it almost reached $35 earlier today before settling in just under $33. Chainlink has already seen a massive price rise in the last year, but it could still be one of the biggest winners in this new altcoin season.
There seems to be an endless stream of positive news for the decentralized oracle network project, as it was just announced that Chainlink price oracles are being released to the Polkadot (DOT, Tech/Adoption Grade "C") blockchain.
The long wick in today's price candle is a little concerning, but sentiment is broadly bullish on LINK right now, and new all-time highs are possible in the short term.
Here's LINK in U.S. dollar terms via Coinbase: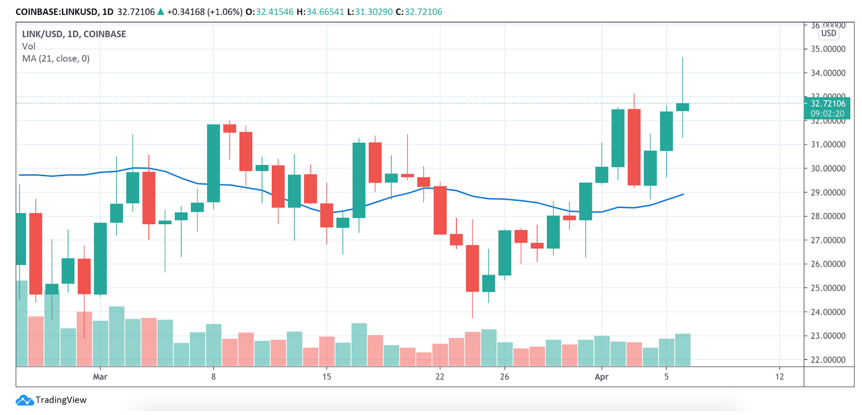 Tezos has broken out big time to kick off April, as it's up more than 25% just six days into the new month and has rallied 80% since March 1. It set a new all-time high above $6.50 but has fallen back to levels just north of $6 since then.
Tezos is one of the many new altcoins that wasn't around on exchanges in the last great bull run, so it might be in for some big action as things heat up. Once considered one of the most exciting next-generation blockchains, Tezos seems poised to pick up some new fans in the coming months.
Here's XTZ in U.S. dollar terms via Coinbase: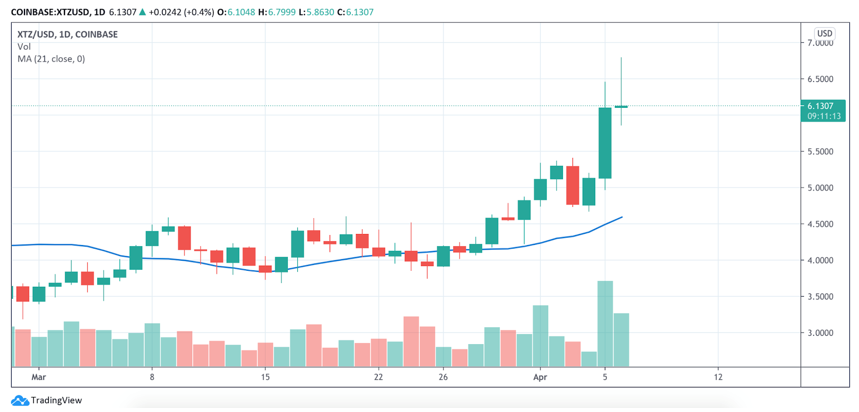 Notable News, Notes and Tweets
What's Next
Maybe I'm starting to sound like a broken record, but this altcoin season is just so exciting.
Every altseason is, but this particular bull run has the makings for something truly spectacular. Many of these projects have made major technical developments since 2017, and there have been many milestones in the adoption and real-world use of these cryptocurrencies.
This next bull run is likely to shed some light on some altcoin projects that have yet to be discovered by the public at large, and massive price rises are likely to follow.
If you aren't yet participating, now might be the time to do so.
Best,
Alex