Bitcoin Beats Buffett, $588.17 Billion to $543.68 Billion
By Juan Villaverde and Bruce Ng on January 04, 2021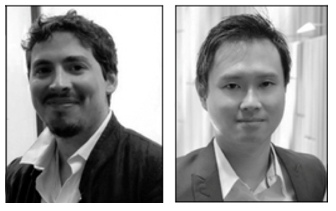 The first few days of 2021 have been wild, to say the very least.
During the 24 hours leading up to Monday's old-school opening bell, Bitcoin (BTC, Tech/Adoption Grade "A-") traded as high as $34,017.15 and as low as $28,722.76.
Indeed, on Saturday, BTC hit $34,608.56 on coinmarketcap.com. It's a rally that's earned the King of Crypto a spot on the front page of the print edition of the Financial Times.
Bitcoin's price was $31,638.19 as of 9:25 a.m. EST today, down 8.6% from that new high. But that's still good for a market capitalization of $588,168,568,943.78. For sake of ease, that's $588.17 billion.
Now — and not just for reference sake — Berkshire Hathaway Inc.'s (NYSE: BRK/A) market cap as of Monday morning was $543.68 billion.
'Rat poison squared' #Bitcoin passes Warren Buffett's Berkshire Hathaway by market cap. Let that sink in.

— Weiss Crypto Ratings (@WeissCrypto) January 4, 2021
We haven't even gotten around to shenanigans in and about Washington D.C. that can only undermine faith in U.S. institutions — at home and abroad. That includes the obvious, headline-generating activities of elected officials, as well as the relatively more subtle moves by unelected policymakers at the Federal Reserve.
Altogether, distortions created by fiscal and monetary policymakers have investors — big institutions and pioneering individuals alike — seeking alternatives.
Bitcoin's parabolic price action reflects the "store of value" trade. At the same time, on the "applications" side of the blockchain revolution, Ethereum (ETH, Tech/Adoption Grade "A") is actually rising faster than the "master."
And people are starting to notice.
We wrote about ETH in the Dec. 30 Weiss Crypto Alert: "Year to date, Ethereum is up a blistering 469% — compared to Bitcoin's 281%. Moreover, there are solid reasons to expect ETH will continue making more money for investors in 2021."
We identified seven reasons why ETH will probably "reclaim its prior all-time-high (near $1,200) in 2021."
That includes the fact that "ETH is the leading smart-contract platform in crypto," with "the most developers working on it."
Also, more than $1 trillion in transactions were recorded on the Ethereum blockchain in 2020, a total "that dwarfs even global payment-services titan PayPal with its 350 million-plus customers."
Last week, we said it looked like ETH "is likely at least 40% undervalued." Of course, it was trading at "$700 and change" then.
Today, it's above $1,000, having touched $1,153.19 in the last 24 hours, according to coinmarketcap.com.
In old-school financial markets, it's understood that new all-time highs are good things; they usually portend more new highs to come.
Given the emerging fundamentals — for both the "store of value" and the "use" cases — we'd say it's safe to say the same should be true for crypto.
Best,
Juan and Bruce