Bitcoin, Ethereum, Altcoins Pull Back Amid Broad Market Pause
By Alex Benfield on February 22, 2021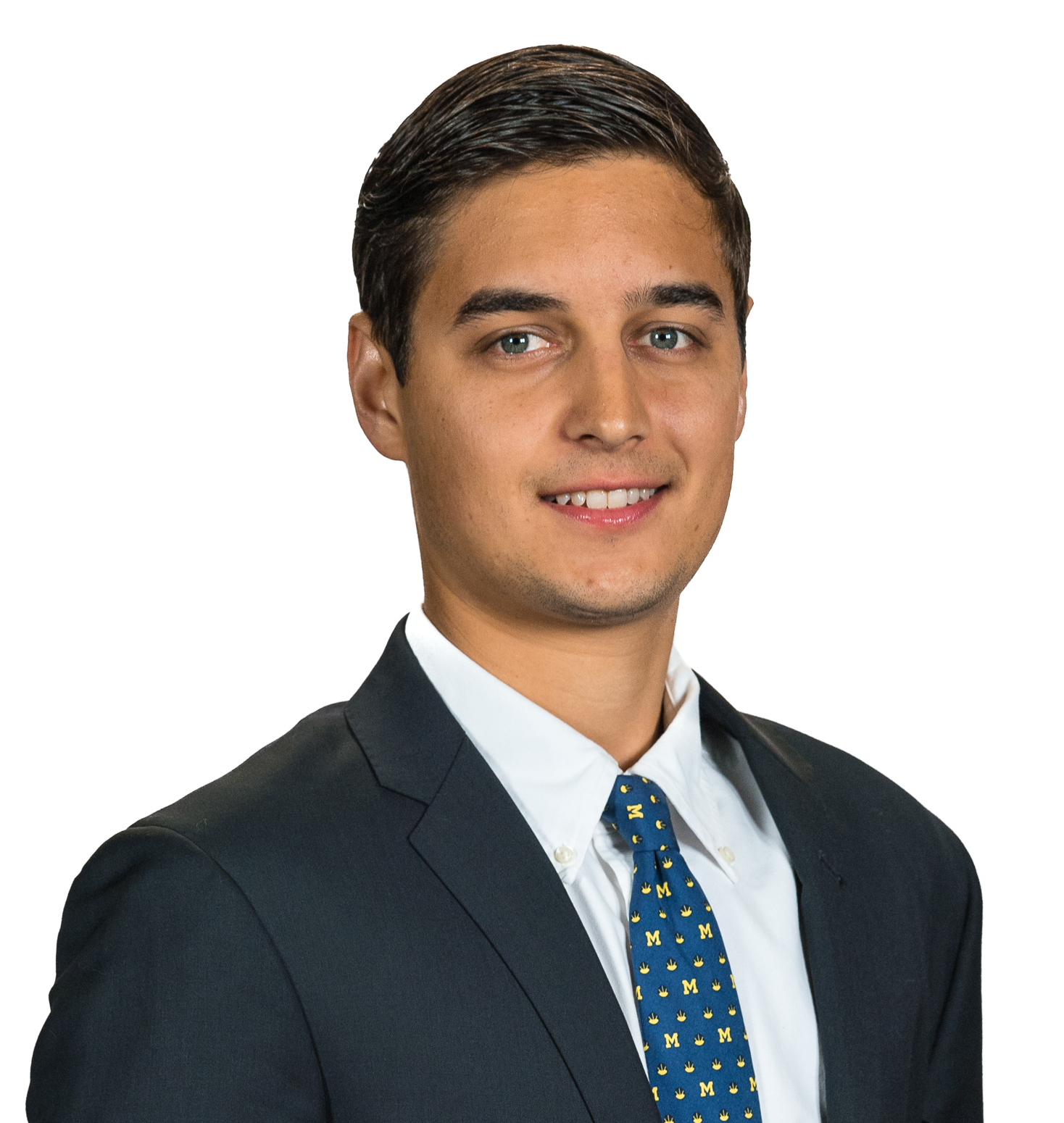 • The cryptocurrency market experienced a sharp retracement Monday morning, something we've been warning about for weeks now.

• Bitcoin (BTC, Tech/Adoption Grade "A-") took a quick dive on Monday morning, dropping to near $47,000 briefly before reversing sharply.

• Ethereum (ETH, Tech/Adoption Grade "A-") also retraced swiftly, actually experiencing what's known as a "flash crash" to about $700 on the Kraken exchange.
Although it was faster and shallower than we'd forecast, and most assets have already started to recover from recent lows, this was indeed a correction.
Bitcoin was trading right at all-time highs on Sunday. But, right around the time the bell rang at the New York Stock Exchange to signal the old-school market open on Monday morning, a steep, sharp selloff wiped out gains for many leveraged traders.
This down-spike basically came out of nowhere and moved the market as quickly as it's moved in weeks.
However, if you've been keeping up with us, you know we've been warning about the likelihood of a correction for weeks now. In fact, from Sunday's top to this morning's bottom, this BTC retracement was only about 18%. That's smaller than the typical 30% to 40% downside moves we've grown accustom to seeing in crypto markets.
There's still a chance prices could fall further from here. But our long-term outlook remains bullish. And this correction is best used as a buying opportunity.
Here's Bitcoin in U.S. dollar terms via Coinbase: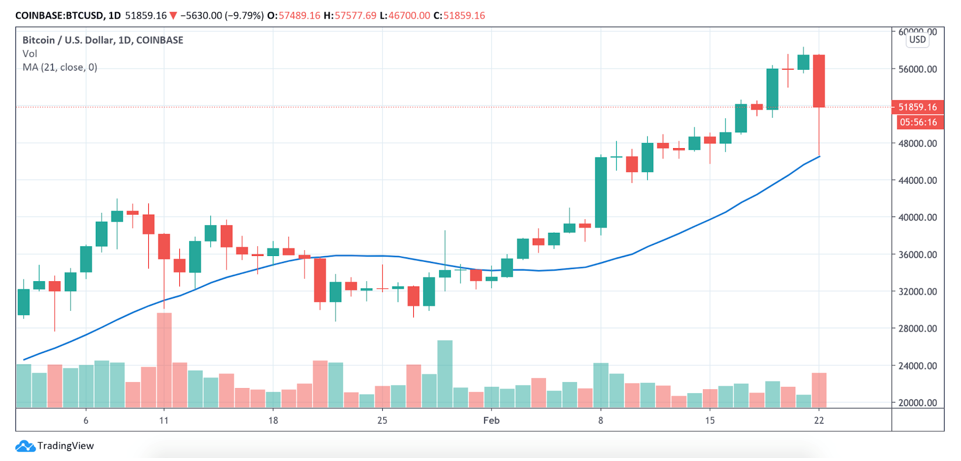 Notable News, Notes and Tweets
• Following the move this morning, Bitcoin posted the biggest one-hour price gain in its history.

• Here's more on the Kraken exchange Ethereum "flash crash".

• Treasury Secretary Janet Yellen criticized Bitcoin as inefficient, but one Twitter user pointed out that traditional wire transfers are no walk in the park, either.
What's Next
Investors in cryptocurrency markets need to take the bad moments with the good — more so right now, in these critical days — than do investors in old-school markets.
Crypto bull runs are known for 20%, 30%, even 40% retracements. However, when the basic underlying fundamentals are as bullish as they are now, these moves are great potential buying opportunities.
Times like these give folks who are new to the market a chance to establish positions. And existing investors can increase long positions before the next leg up.
What we do is rely on a market-timing model to guide the decisions we make for those who subscribe to our premium services.
The critical thing to remember is that nothing changed overnight for Bitcoin except its price.
Best,
Alex