Bitcoin Is Currency for the 21st Century
By Juan Villaverde and Bruce Ng on September 21, 2020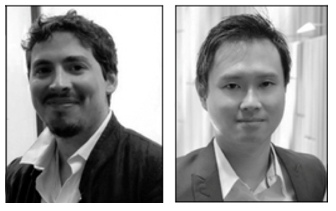 Google Trends is a service started by the internet search giant to analyze the popularity of specific terms, particular to region and by language, over time.
It's a pretty cool tool based as it is on the never-ending stream of data coming into Google's servers.
Here's how Wikipedia frames it:
The use of google trends to study a wide range of medical topics is becoming more widespread. Studies have been performed examining such diverse topics as use of tobacco substitutes, suicide occurrence, asthma, oral health-seeking behaviors and parasitic diseases. Further research should extend the utility of google trends in healthcare.

Furthermore, it was shown by Tobias Preis et al. that there is a correlation between Google Trends data of company names and transaction volumes of the corresponding stocks on a weekly time scale.
Of course, when it comes to Google Trends, our interest is pretty specific …
Social media sentiment for #Bitcoin has slumped to a two-year low. The crowd is always the last to get in, and this could be a good indicator that prices should start moving higher once more.#BTC

— Weiss Crypto Ratings (@WeissCrypto) September 18, 2020
That "social media sentiment" conclusion is based on the search term "Bitcoin" hovering around the low 40s, high 30s on Google Trends' normalized scale of zero to 100. For reference's sake, Bitcoin reached 100 as recently as July 28, 2020.
Cointelegraph has compelling background on what was going on a little more than a week before that peak:
As of July 20, interest was firmly at multi-month lows on Google's normalized scale of one to 100 — at 45, "Bitcoin" was challenging its reading of 41 from the week of Dec. 29.

What occurred after the previous floor is conspicuous. After languishing at around $7,200 over the new year, BTC/USD began a swift ascent to highs of over $10,300.

That price spike caused a modest uptick in search interest to 62, but it was the March coronavirus crash which formed the standout event among Google searches. May's block subsidy halving produced similar effects.
Meanwhile, though its index has certainly spiked, Google Trends data for "DeFi," or "Decentralized Finance," suggests retail interest in the space is still not approaching levels seen during the initial coin offering (ICO) bubble.
Coindesk recently put some numbers to the comparison between DeFi and ICOs:
The total value locked into the decentralized finance applications has increased by a staggering 1,300% to above $9 billion this year, according to data source defipulse.com. That number is 66% higher than the $5.4 billion raised by initial coin offerings in 2017 and nearly double the $4.6 billion raised by ICOs in the first quarter of 2018, just before the cold days of "crypto winter."
As we noted on Friday, Bitcoin recently reasserted itself as a market leader, even as altcoins continue to demonstrate their efficacy and support the maturation of the entire industry.
Amid an increasingly volatile environment for the 20th century global financial system and the aged institutions that support it, the forces buffeting crypto seem downright positive and constructive by comparison.
Indeed, out with the old, in with the new …
Best wishes,
Juan and Bruce