Central Banks, Digital Currency and Decentralization
By Juan Villaverde and Bruce Ng on September 28, 2020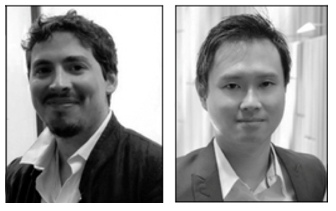 "CBDC" stands for "central bank digital currency." It's an attempt — by the European Central Bank (ECB), most prominently lately — to project past glory into the future.
Sure, a CBDC supported by the ECB might gain some traction in a world where people are completing more and more "contactless" transactions every day. The "medium of exchange" thing, is a real thing.
"Digitalization" is accelerating due to the novel coronavirus. But Europeans still tend to use cash more than Asian and/or American counterparts. And, at the end of the day, an ECB-supported CBDC will still be backed, essentially, by the euro, "the value of which is constantly eroding …"
Once the EU imposes negative interest rates and launches CBDCs, citizens will have an easy choice to make: stay with digital euros, the value of which is constantly eroding and is, in essence, no different than paper #Euro, or switch to #BTC, which can go up 10X.

— Weiss Crypto Ratings (@WeissCrypto) September 23, 2020
That's a problem for fiat currencies all over the world, including the U.S. dollar. There is no "central bank digital currency" that will solve the "store-hold of value" problem.
If you're at all concerned about "zero interest rate policy," "negative interest rate policy" or "quantitative easing," you'll cast proper skepticism at this latest "unconventional" tilt by desperate global central bankers.
Speaking at an online conference hosted by Deutsche Bundesbank on Sept. 10, ECB President Christine Lagarde hit the nail on the head when she said "The pandemic has served as a catalyst, accelerating the transition towards a digital new normal."
She connected it to only the most basic trend: "A vast majority of consumers expect to continue to use digital services as often as they do now or even more often."
As CoinTelegraph reported, others with stakes in the status quo echo this line: "An August report from Singapore's DBS Bank stated that 'the ongoing pandemic has added fuel to the move toward a society with less cash dependence.'"
What Lagarde and representatives of big banks don't say is that the pandemic has also catalyzed and accelerated the erosion of trust in public institutions — at least when it comes to the United States. That's a pretty big "at least," and it's happening both inside and out.
Setting aside the social and political dimensions to focus on the financial and economic ones, extremely easy "unconventional" monetary policy — like ZIRP, NIRP and QE — can lead to many outcomes, few of them good. Rampant inflation is one of the more readily identifiable consequences of what is just gussied-up money-printing and debt-monetization.
What happens when extremes are reached and the hegemon's currency loses global reserve status?
Note that we're not the only ones talking about things like the U.S. dollar losing its reserve-currency status. Ray Dalio, the founder and co-chief investment officer of Bridgewater Associates, the largest hedge fund in the world, is talking about it too.
Folks, the real trend to talk about is "decentralization." And there is no way a central bank — by definition — can participate in it.
Best wishes,
Juan and Bruce