Chainlink Is Big, and It Got Here in a Hurry
By Juan Villaverde and Bruce Ng on August 17, 2020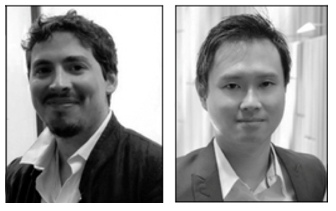 Chainlink (LINK, Availability/Liquidity Grade "B") has gotten big, fast.
Maybe a little too fast. LINK is up more than 36% over the past week and 126% for the past month. It traded as high as $19.71 early this morning and was right around $18.84 at midday.
Indeed, it's been a wild run for what's now a top-five crypto asset based on market value, a story we told in a few tweets last week.
Much of this run has happened after something calling itself "Zeus Capital" aired baseless accusations on its website and through its Twitter account that Chainlink is a "well-oiled Russian pump-and-dump fraud."
At the same time, outlets such as the Asia Times are asking questions such as, "Is Chainlink the next Ethereum?"
That story includes this nugget of irony about Zeus Capital: "The investment firm has tried to scare off investors and allegedly offered crypto Twitter influencers payments to post negative comments about LINK. Why would it do that? It is believed the firm holds a massive short position on the token."
And it follows a piece in the revivified Newsweek, which, in addition to doing some heavy-duty political trolling, is helping raise mainstream awareness of crypto in general and LINK in particular.
More stories about "rising awareness" are sure to raise awareness; it's a feedback loop.
Well, things seemed to peak on Thursday …
The native token of decentralized oracle network #Chainlink (#LINK) has reached the top five in terms of market value. That's... a bit too much, the high is near.

— Weiss Crypto Ratings (@WeissCrypto) August 13, 2020
Of course, LINK only went higher from there.
There's likely some upside still but at the same time, the thing is getting a little ahead of itself. Solid fundamentals long term. The thing about #DeFi and related projects is that they are overpriced in the short term, but the future winners are deeply undervalued long term.

— Weiss Crypto Ratings (@WeissCrypto) August 12, 2020
There are technical factors driving LINK's rise. And, certainly, there's a lot of hype happening here. But LINK will remain the "heart of the #crypto revolution" because it's proving its real-world utility.
Chainlink, in its words, "provides reliable tamper-proof inputs and outputs for complex smart contracts on any blockchain." Google Cloud integrated Chainlink's oracles more than a year ago. Recent evidence includes deals with Deutsche Telekom's T-Systems unit and with the Swipe wallet and crypto debit card platform.
If the financial world is going to be remade and the way we think about loans and insurance is going to change, LINK is going to be doing it.
There is no "crypto revolution" without "decentralized finance." And it's looking more and more like there's no DeFi without LINK.
Best,
Juan and Bruce