Crypto Continues Its Overdue Pullback
By Sam Blumenfeld on September 10, 2021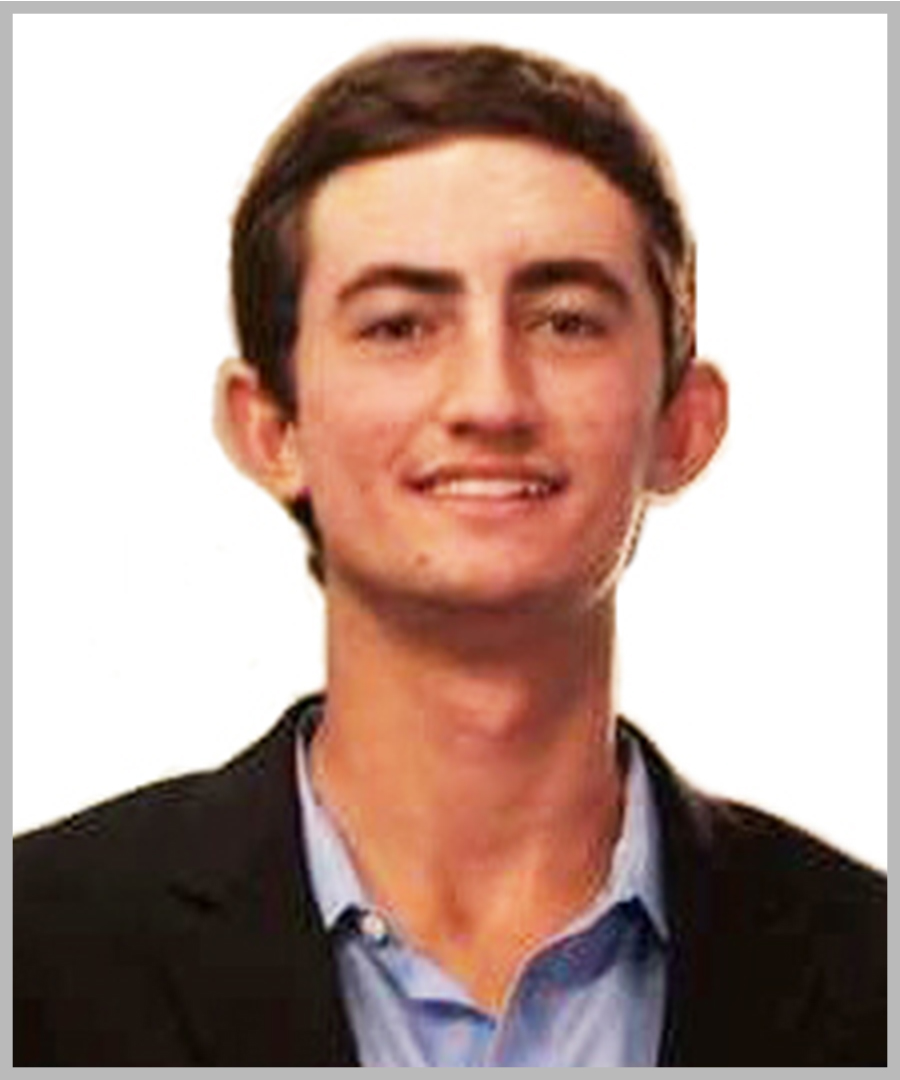 The broader crypto market is struggling today.
• Bitcoin (BTC, Tech/Adoption Grade "A-") is down 2% so far today. It sits slightly above $45,000. But altcoins are faring worse.

• Ethereum (ETH, Tech/Adoption Grade "A-") is 6% lower, and it's trading at about $3,225.

• Bitcoin's crypto market dominance dipped 50 basis points, and it now stands at 41.3%.
But we warned that we could face a larger correction after consistent positive price action.
The King of Crypto is holding its value better than most altcoins, but that's expected during pullbacks. A larger correction would still be healthy, considering the market's recent strong performance and the volatility of the space.
Bitcoin failed to find temporary support at its 21-day moving average during the mid-week sell-off, but the large drop was largely attributed to overleveraged traders getting liquidated.
• Keep in mind that a leverage purge in the crypto market from time to time is not overly concerning. It shifts funds from speculators to strong-handed investors.
Here's Bitcoin's price in U.S. dollars via Coinbase Global (NASDAQ: COIN):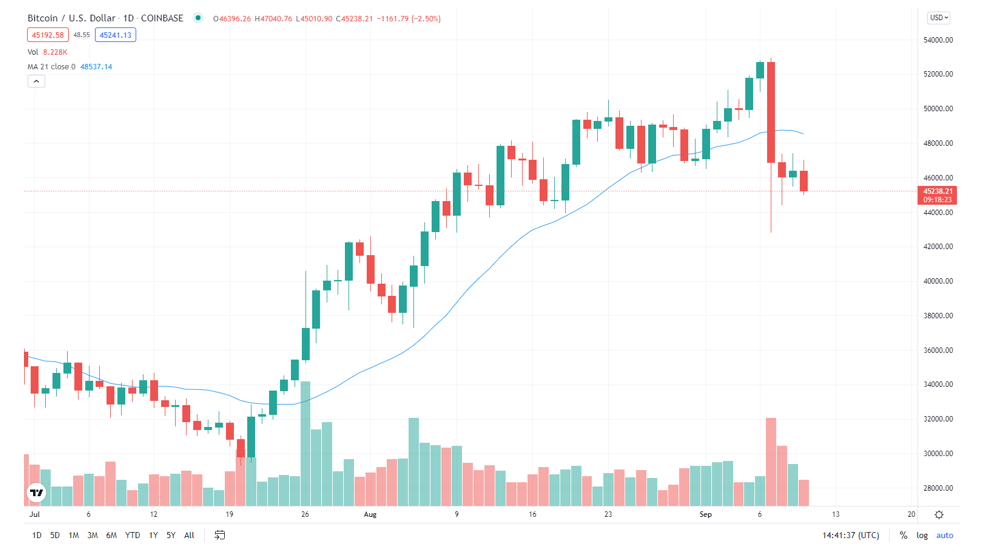 After briefly surpassing the important $4,000 price level, Ethereum dropped with the broader market.
Like Bitcoin, Ethereum didn't find temporary support at its 21-day moving average due to the violent leverage-induced sell-off. It still trades below its 21-day moving average, and it will likely continue digesting its significant recent gains.
• On-chain metrics show there's less ETH being kept on exchanges, which is very bullish for Ethereum.
Traders are still dealing with exorbitant gas fees due to significant network activity from time to time, but Ethereum recently experienced its first day where more ETH was burned than minted. Over 266,000 ETH have been burned since the EIP-1559 update.
Here's Ethereum's price in U.S. dollars via Coinbase: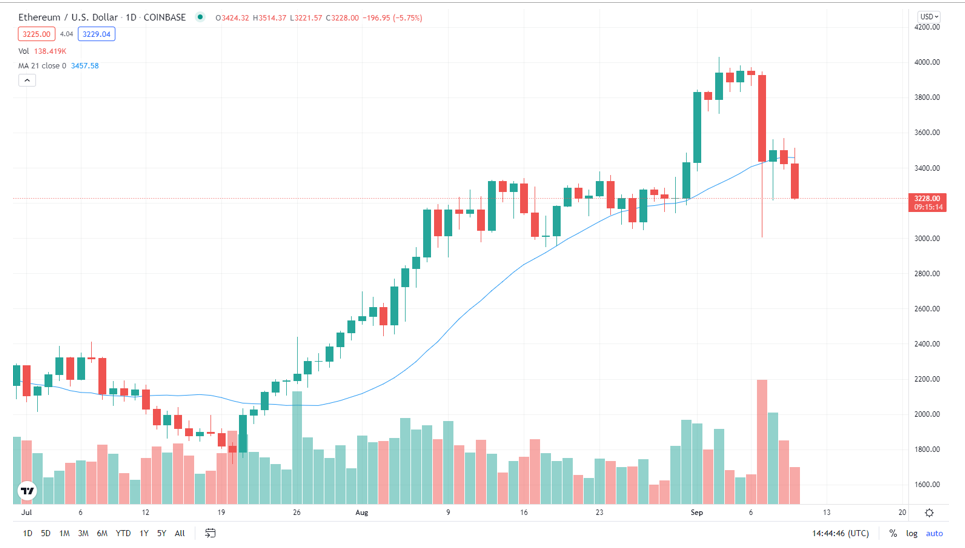 Index Roundup
Despite Tuesday's violent pullback, overall, this week's trading was relatively muted.
The market experienced significant mid-week volatility. But most cryptocurrencies managed to bounce back to either limit their losses or record solid gains.
The Weiss 50 Crypto Index (W50) dipped 3.65%, and it couldn't quite manage to fully erase its reversal.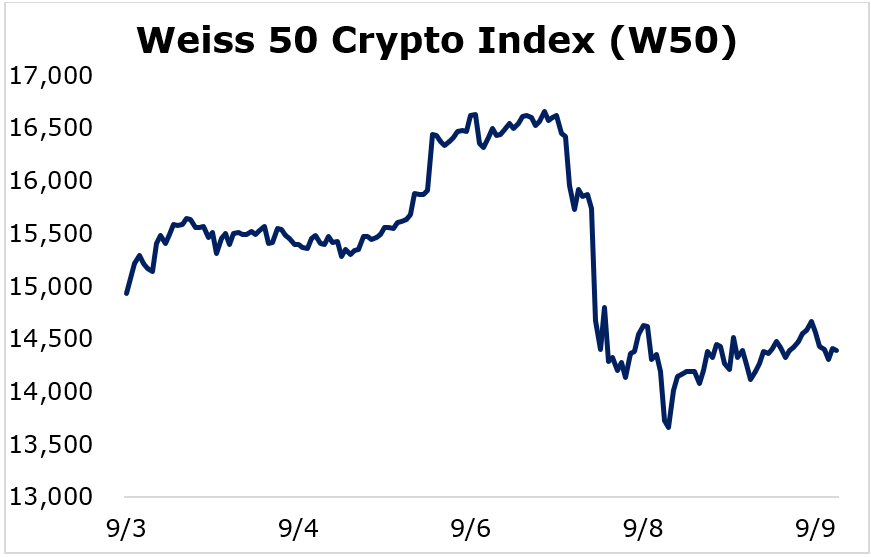 The Weiss 50 Ex-BTC Index (W50X) fell 3.19%, showing that the broader market mostly mirrored Bitcoin's performance.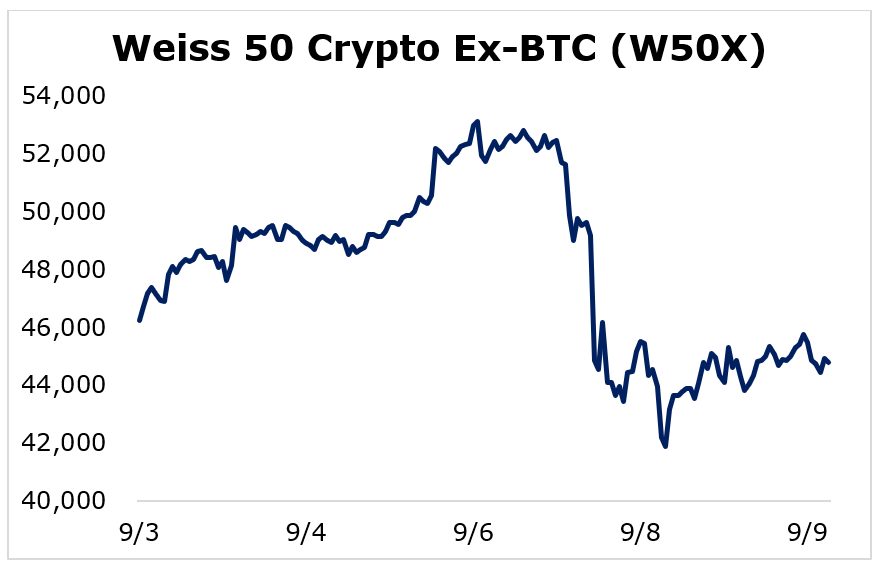 Breaking down this week's performance by market capitalization, we see that the small caps dominated. While larger and mid-sized cryptocurrencies barely moved, the small caps rallied significantly later in the week.
The Weiss Large-Cap Crypto Index (WLC) fell 1.22%, which is negligible considering the volatile swings of the crypto market.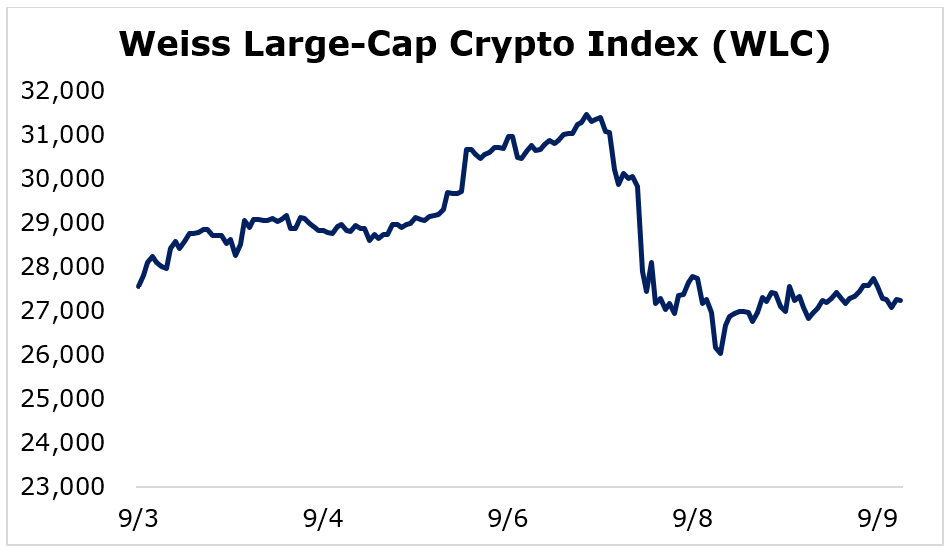 The mid-caps were also largely unchanged, as the Weiss Mid-Cap Crypto Index (WLC) rose 0.91%.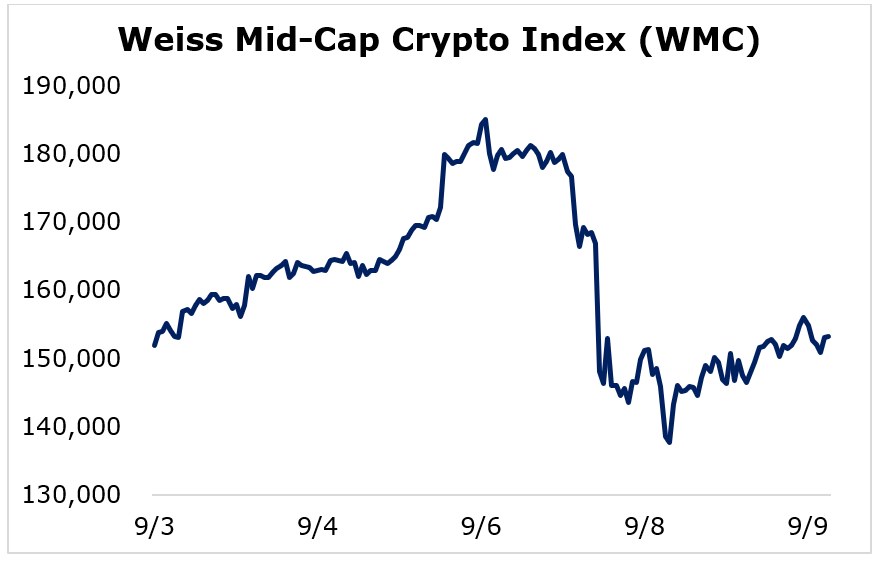 After underperforming last week, the small caps bounced back in a big way. The Weiss Small-Cap Crypto Index (WSC) gained 21.17%.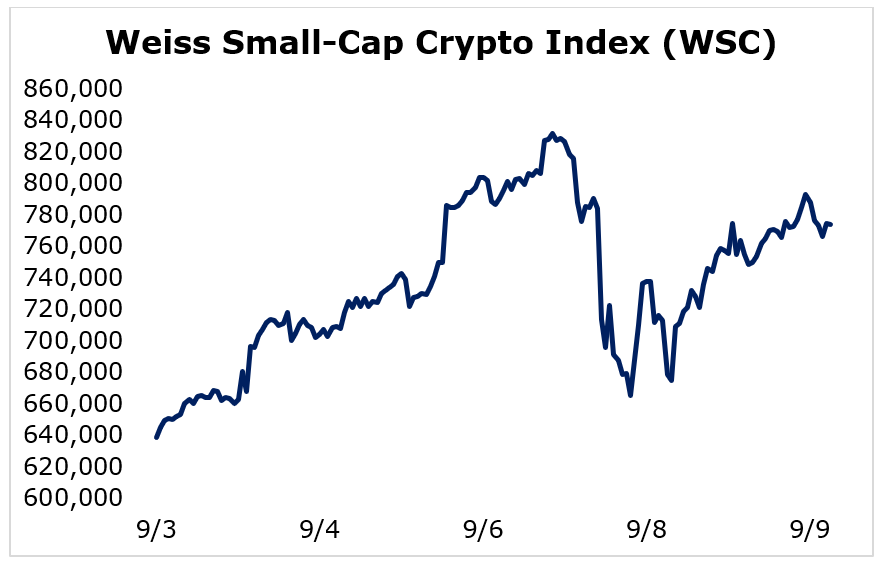 Barring last week's exception, small-cap cryptocurrencies have consistently gained the most ground. Bitcoin's dominance over the crypto market has been weakening, but it will still need to keep its momentum for the less-established altcoins to continue rallying.
Notable News, Notes and Tweets
• Michael Saylor emphasizes the opportunity for Bitcoin miners after China's ban.

• Prominent airlines and other travel merchants can start accepting cryptocurrencies as a form of payment through the Universal Air Travel Plan's (UATP) partnership with BitPay.

• After a nearly unanimous vote, Ukraine enacted legislation that legalizes Bitcoin. It is the fifth country to recently lay out regulations for cryptocurrencies.
What's Next
Corrections are inevitable for an asset class that can experience such large gains in short time frames. While we may see short-term fluctuations, the overall narrative for the crypto market is overwhelmingly bullish. Market sentiment is also improving.
Holdings are transferring from short-term speculators to long-term accumulators, and the next phase of the crypto market's bull run could begin very soon.
Despite the volatile price movements over the past week, crypto's outlook continues to brighten.
We're seeing more governments address its future, which cements its status as an important advancement for the global financial system. El Salvador has officially adopted Bitcoin as legal tender, and other countries could soon follow.
More and more merchants are accepting cryptocurrencies as a valid form of payment, which opens the door for tremendous future growth. Adoption starts slowly, but more and more dominoes will fall in line as major players drive innovation.
Prices will reflect that sooner rather than later.
Best,
Sam