Ethereum Is Leading a Historic Altseason
By Alex Benfield on April 05, 2021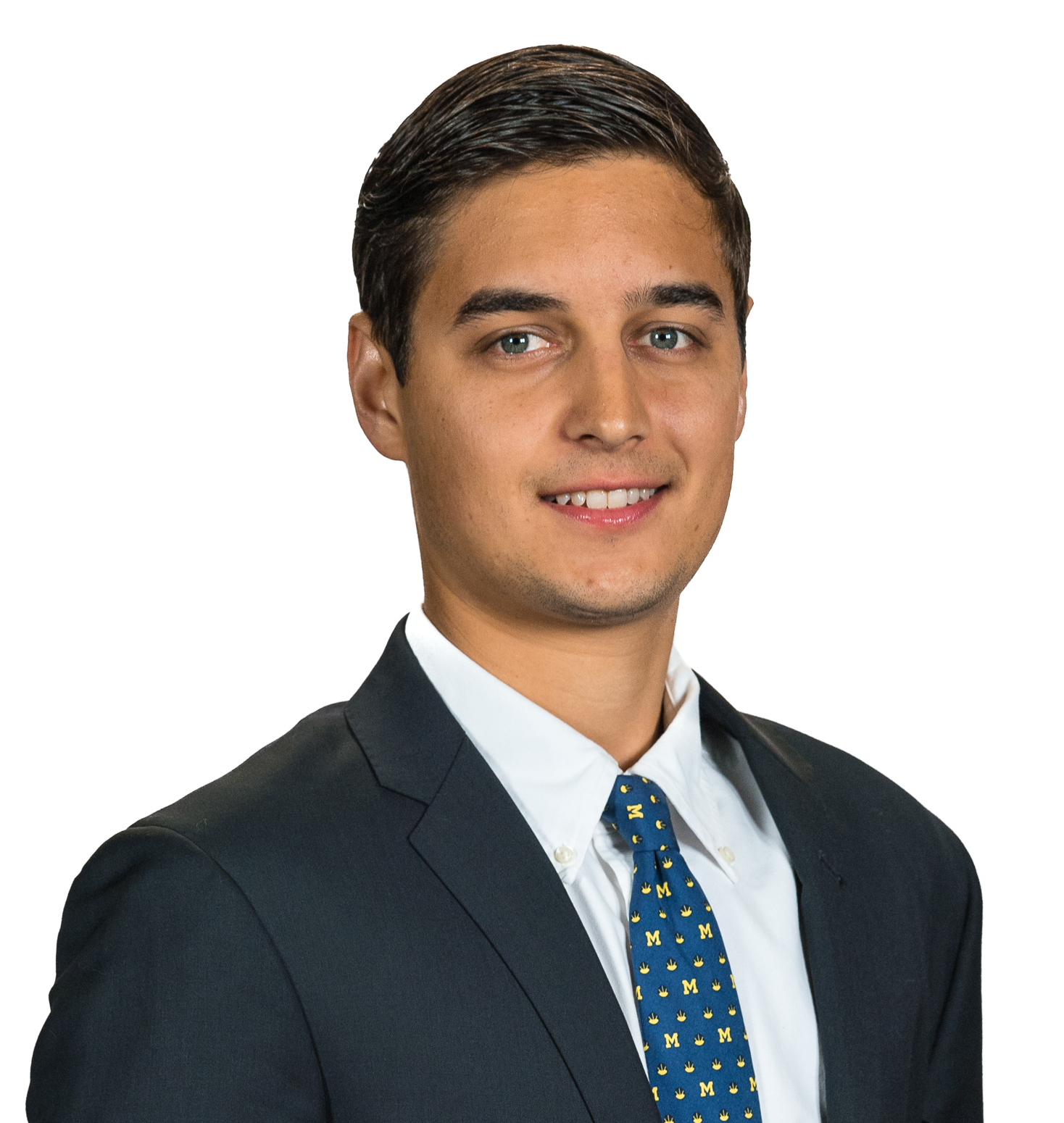 Bitcoin (BTC, Tech/Adoption Grade "A-") is consolidating after a long stretch where it paced the market and set new high after new high. Right now, though, it's time for the world's No. 2 cryptocurrency to shine.
• Ethereum (ETH, Tech/Adoption Grade "A-") finally set a fresh all-time high and has officially ushered in the next altcoin season.

• Polkadot (DOT, Tech/Adoption Grade "C") smashed through highs over the weekend as it crossed $40 for the second time ever.

• EOS (EOS, Tech/Adoption Grade "C") has been on an under-the-radar run lately and is trading at its highest prices in more than three years.
Ethereum finally burst through the $2,000 barrier on its way to setting a new all-time high around $2,140 on Friday. ETH is up about 7% since Friday morning, and this looks much more like the start to a larger move than a short-term spike.
The second-largest cryptocurrency by market capitalization has retested $2,000 each day since breaking above that psychological level, and it appears to have turned that previous resistance level into support. Sentiment around Ethereum has shifted in a bullish direction as investors prepare for some new waves in ETH development over the remaining months of 2021.
Indeed, more highs for ETH over the course of the week are more likely than not.
Here's ETH in U.S. dollar terms via Coinbase: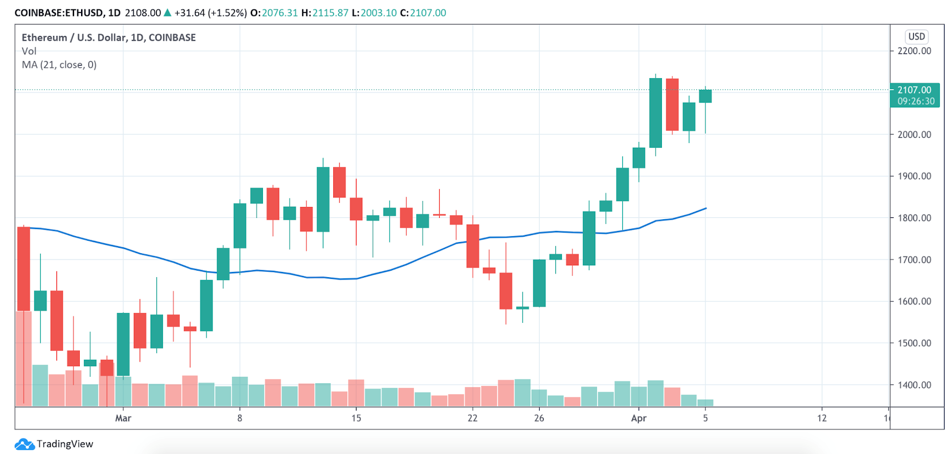 Polkadot is up 30% in the last week as it smashed through its all-time high over the weekend and set a new high at $46.50. It's settled in around $44 today.
DOT has had a fantastic 2021 so far, as it traded around $8.25 on Jan. 1. We're talking about a year-to-date gain of more than 480% in just over three months. DOT is one of the early benefactors of this new altseason.
Here's DOT in U.S. dollar terms via Bittrex: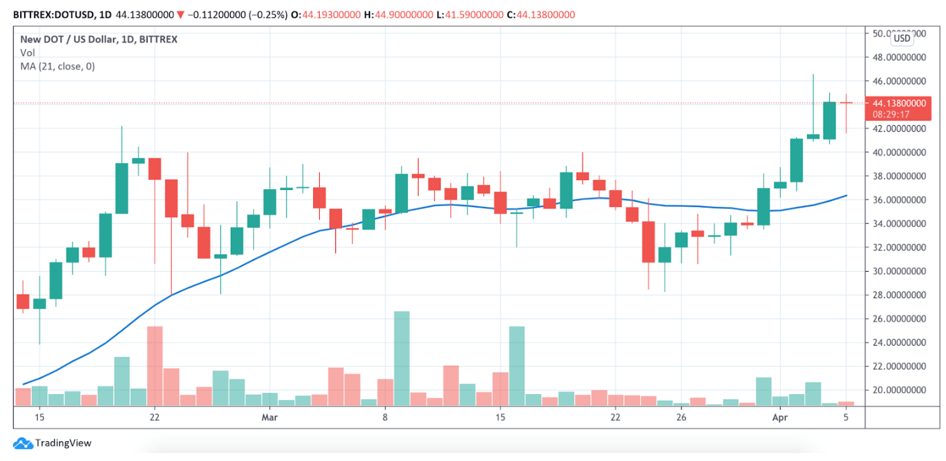 EOS has had a great start to April so far, rising about 45% since March 31 and cruising from $4.30 all the way to $6.20 in the last seven days.
EOS smashed through resistance and set new local highs at $6.50 on Saturday. It hasn't traded this high since the previous bull market in 2017-18, not long after it had first hit exchanges. Its all-time high was set at about $9 during that time, and EOS hasn't come close to reaching that mark in the years since.
Once a darling of the crypto space, EOS raised more than $4 billion in ETH during its initial coin offering (ICO) but has struggled to make headlines since. Many thought EOS might be a dead project, and it's still to be seen whether this is the start of a comeback or just another altcoin rising with the seasonal tide.
Here's EOS in U.S. dollar terms via Coinbase: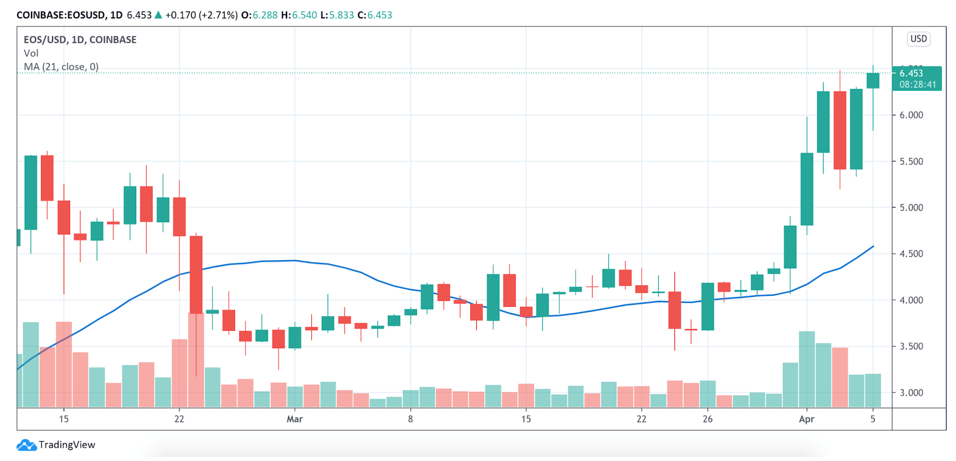 Notable News, Notes and Tweets
What's Next
What an exciting weekend of crypto trading that was. And how great is it to have something besides Bitcoin to talk about?
We'd said before that the No. 1 sign of a true altseason is for Ethereum to break out to new highs and lead an altcoin boom while Bitcoin trades sideways. And that's exactly what we've seen over the last few days of trading.
Assuming ETH and other altcoins continue this bullish run and Bitcoin continues to consolidate under $60,000 for the rest of the week, BTC dominance will shrink. We'll also see some altcoins go parabolic. This is the most exciting market phase for cryptocurrencies, and we're only in the beginning stages.
That said, altseason is not at all bearish for Bitcoin. In fact, this serves to bring more eyes and attention to the whole crypto industry, which, in turn, helps BTC. It's not going away and will enjoy the spotlight once phases inevitably shift again.
We'll continue to uncover exciting new altcoin opportunities as this market develops …
Best,
Alex