How to Buy Red-Hot DeFi Cryptos Most U.S. Exchanges Don't Handle
By Juan Villaverde and Bruce Ng on September 16, 2020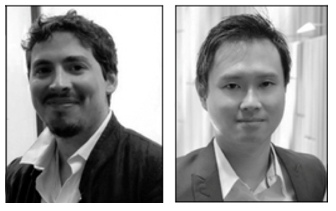 DeFi — decentralized finance — is basically borrowing, lending and asset trading on the blockchain — with no banker, broker, or market-maker in between.
Because of this, DeFi transactions are faster, more efficient, and far less expensive than transactions brokered by traditional middlemen.
Even more importantly, DeFi has given rise to an alternative financial ecosystem vastly different from the top-down, fiat-driven monetary system run by global central banks.
How different? Well, consider this …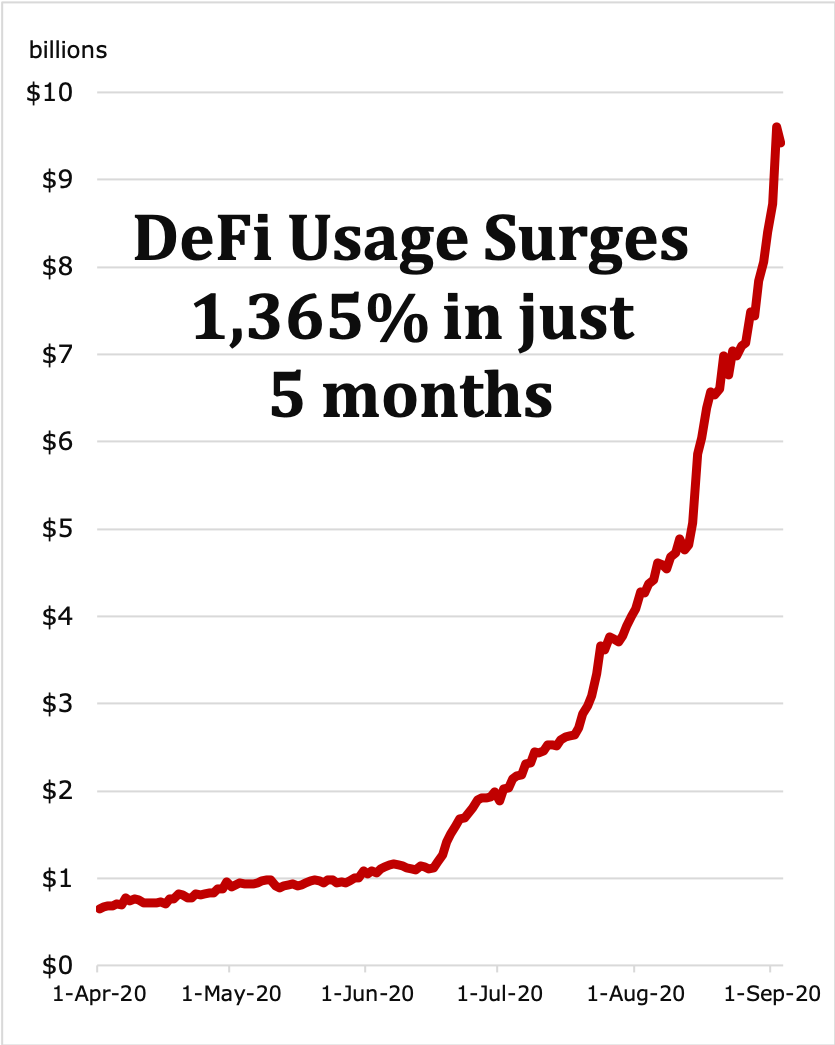 You can now deposit U.S. dollar-equivalent stable-coins (like USDC or DAI) with a blockchain lender and actually earn 7% interest.
That's utterly unheard of in today's zero-interest, fiat-money world!
Is earning 7% interest is popular with today's yield-starved investors? (Is the Pope Catholic?) You better believe it!
This is so popular, the total value of collateral locked up (TVL) on various DeFi platforms shot up 15-fold in just the last five months!
The problem is that DeFi is so new, and the red-hot cryptos it uses are so small and little-known … most U.S. cryptocurrency exchanges don't even handle them. Sheesh.
That's why we introduced you to the Dharma Wallet in a previous issue. Through it, U.S. residents can trade all the key DeFi-related coins on the Ethereum blockchain.
So far, so good. But what about DeFi coins not on Ethereum? This is where TrustWallet comes in. It's basically a one-stop shop for DeFi-related, microcap cryptos outside the Ethereum network.
Trustwallet is a self-custodial app you can download for free to your smartphone. Self-custodial means you and you alone control your private keys (which are stored on your smartphone).
The main reasons we like it are:
You can trade more than 160,000 crypto assets including red-hot DeFi coins outside the Ethereum ecosystem — including ATOM and KAVA.

You can fund your wallet quickly and easily with credit or debit card.

Plus, you can also stake certain coins to earn attractive yields.
Like other wallets and exchanges we research, TrustWallet takes security seriously. Not only will you have a passphrase to access your wallet, it will also generate a recovery phrase. This can be used to recover all funds in your wallet on other smartphones with TrustWallet installed. Meaning you can lose your smartphone but still recover your funds.
If you already have another crypto wallet, you can send and receive coins from there. If not, you can buy coins with fiat currency.
However, you will notice that fees going through third-party payment systems — like MoonPay and Simplex, which are used by TrustWallet — are usually exorbitant ranging from 5% to 10%.
Nonetheless, this funding method allows you to obtain your crypto quickly without having to set up accounts and submit ID verifications.
And finally, TrustWallet's WalletConnect feature, which allows you to access DeFi platforms.
Typically, a DeFi platform will be presented as a website. And to connect to it, you will need WalletConnect to scan the QR code presented. However, TrustWallet can also be used to connect to DeFi platforms.
And as a reminder, Weiss Crypto Alert accepts no compensation whatsoever for steering readers to any digital wallet, cryptocurrency exchange, or blockchain lending platform.
(Aside from trading accounts that we may have, we have no business relationships with any we cover.)
We hope you can use this information, and information from our previous issues, to determine which wallets, lending platforms and exchanges fit your trading needs and are best for you.
Best wishes,
Juan and Bruce