Institutions Stock Up Despite Range-Bound Trading
By Sam Blumenfeld on July 16, 2021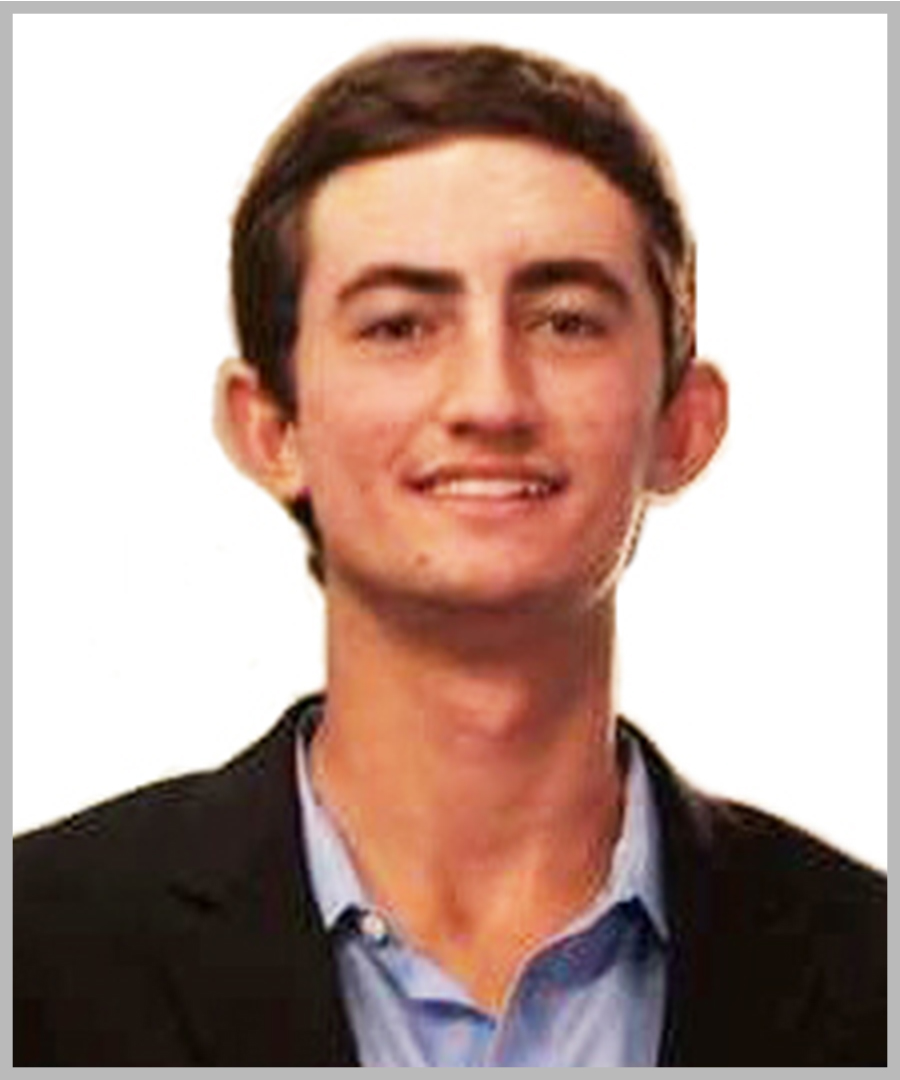 • Bitcoin (BTC, Tech/Adoption Grade "A-") is almost entirely unchanged, sitting slightly below $32,000.

• Ethereum (ETH, Tech/Adoption Grade "A") is down around 1%, and it currently trades at about $1,900.

• Bitcoin's crypto market dominance rose 65 basis points to 46.25% this week, which makes sense considering that Bitcoin held its value better during the dip.
Bitcoin has been losing momentum, and it is on track to see its lowest weekly close since mid-June. While this isn't a positive sign, it's not time to start panicking.
Bitcoin continues to trade within its past monthly range between $30,000 and $40,000, and its action remains neutral until it makes a decisive break in either direction.
A close below the critical $30,000 support level would be an unwelcome sign, and it would have investors reevaluating the health of the overall market. The crypto market will likely continue consolidating before a push can start the next big uptrend. For now, it would be a good sign if Bitcoin bounced decisively off of support.
Meanwhile, the King of Crypto has fallen further below its 200-day exponential moving average (EMA) of $39,100 and 21-week EMA of $39,800. Bitcoin still sits below its shorter-term, 21-day moving average, which could act as a potential resistance in the event of an upward bounce.
Here's Bitcoin's price in U.S. dollars via Coinbase Global, Inc. (Nasdaq: COIN):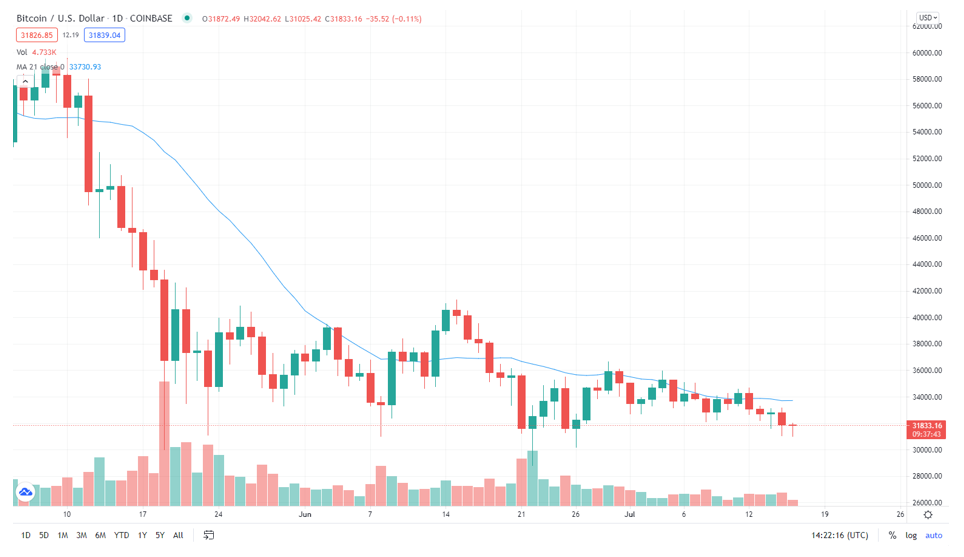 Ethereum broke below $2,000 but is trading in a range above its $1,700 support. While it fell below an important psychological level, it is much more crucial that it doesn't create a lower low.
The second-largest cryptocurrency by market cap should follow Bitcoin's lead and continue consolidating. Ethereum slipped under its 21-day moving average as it lost momentum, and we could see this level become a short-term resistance.
Here's Ethereum's price in U.S. dollars via Coinbase: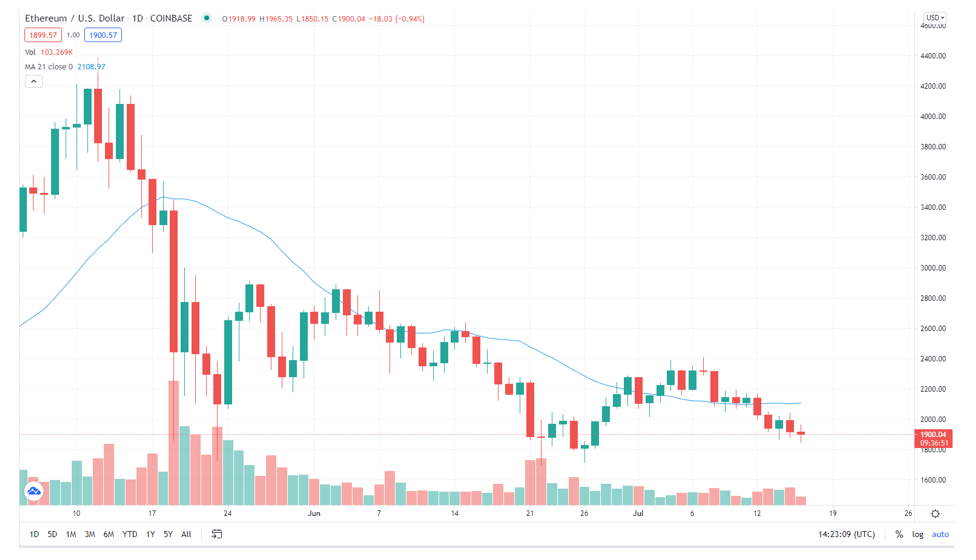 Index Roundup
Range-bound trading continued this week, but we're approaching the lower end of that range. While a weekly decline is never ideal, it is still a positive sign that we're holding above support for now.
The crypto market continues to trade with significant volatility, and it is likely because investors are still dealing with uncertainty during the period of consolidation.
The Weiss 50 Crypto Index (W50) lost 4.65%, as most of the broader market faced a moderate sell-off earlier in the week.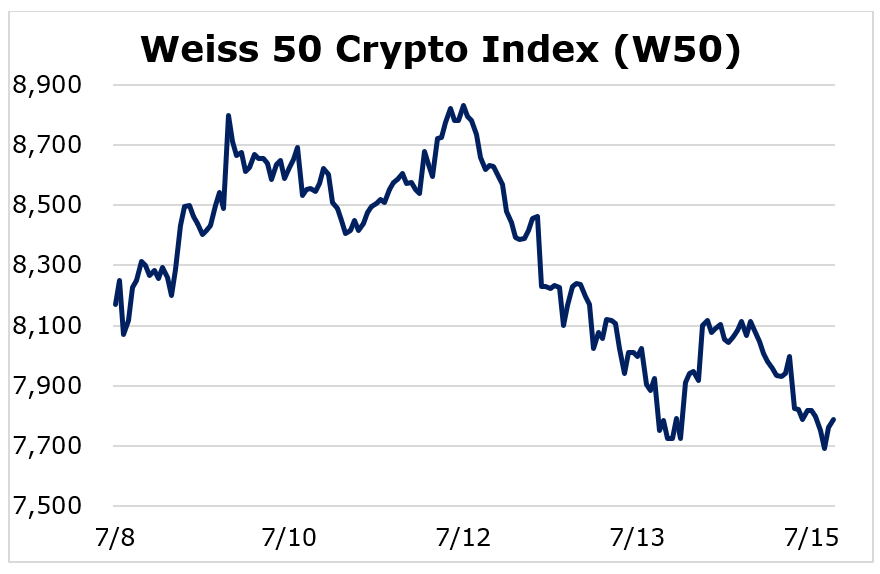 The Weiss 50 Crypto Ex-BTC Index (W50X) shed 6.27%, highlighting that Bitcoin held its value better than the established altcoins.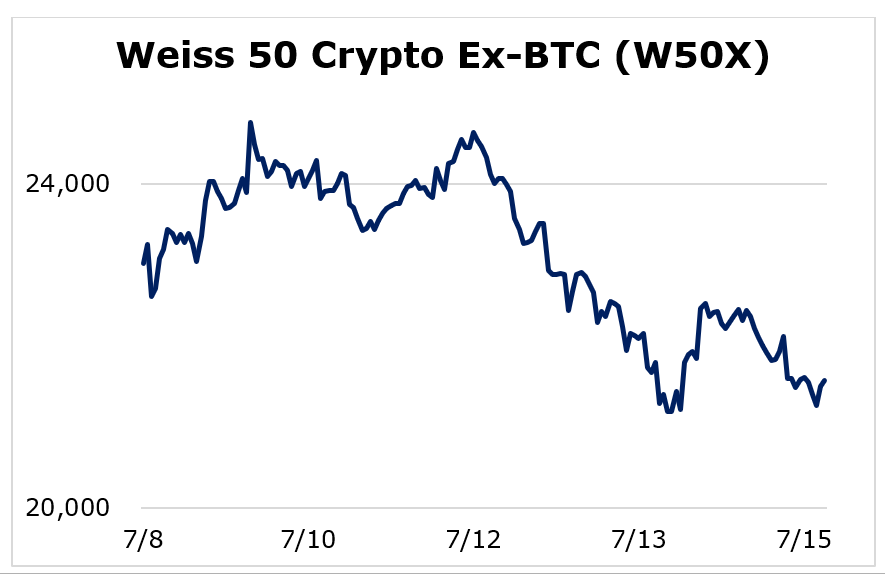 Breaking down this week's performance by market capitalization, we see that the small-caps slightly outperformed their larger and mid-sized counterparts.
The Weiss Large-Cap Crypto Index (WLC) fell 9.53%, as most of the large cryptocurrencies had a tough week.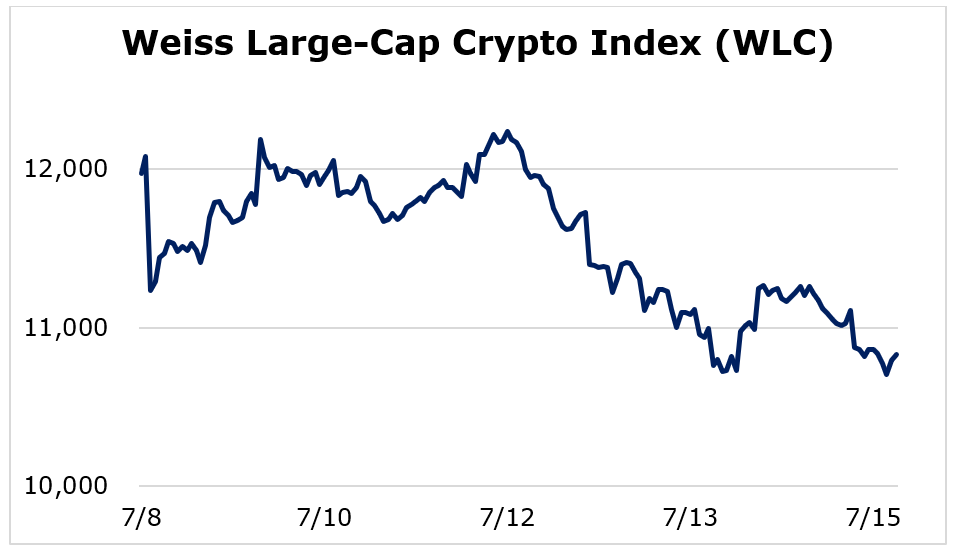 The mid-caps were the biggest losers again, but not by much, as the Weiss Mid-Cap Crypto Index (WMC) dropped 10.15%.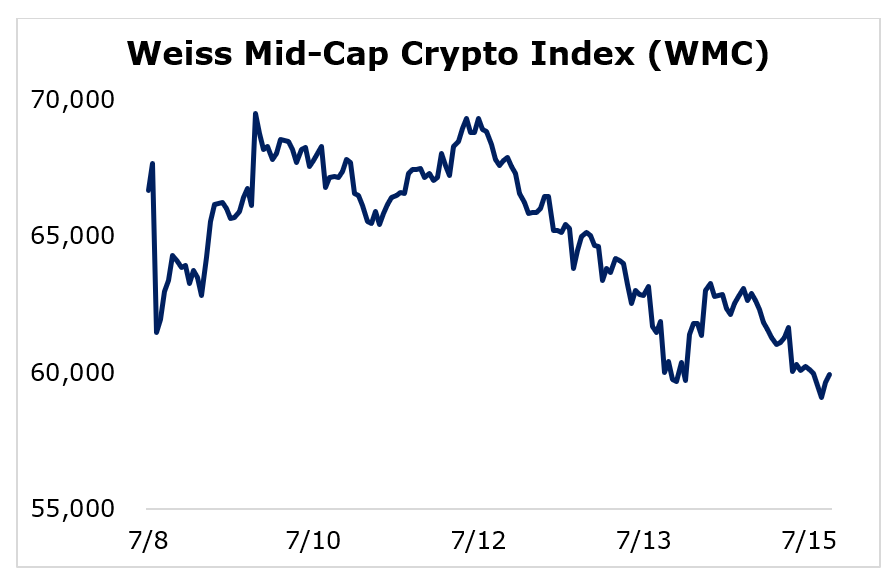 The small-caps performed the best, but they still lost value. The Weiss Small-Cap Crypto Index (WSC) slipped 5.60%.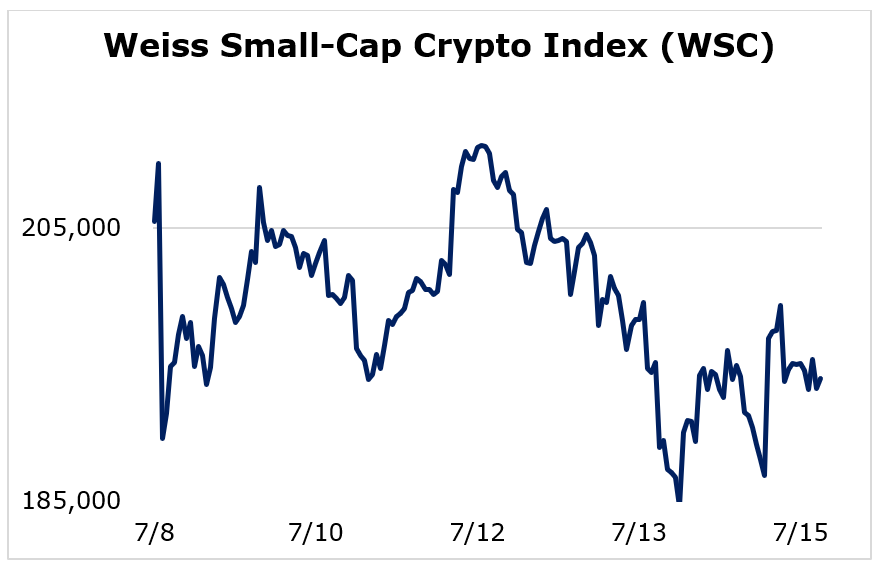 Another week of small-cap outperformance does not signal the next altseason, and the trading suggests that their price action is still a reaction from being oversold during the sharp correction last month.
The market will still look for the established players to lead the way moving forward, most likely starting with a move from Bitcoin. For now, we'll likely continue to see the market sway back and forth while digesting breaking news developments.
Notable News, Notes and Tweets
• Pomp cites bullish on-chain metrics highlighting how Bitcoin is being removed from exchanges and sent into storage.

• New York Giants running back Saquon Barkley will convert all of his future endorsement money into Bitcoin.

• Bank of America Corp. (NYSE: BAC) is allowing certain clients to trade Bitcoin futures.
What's Next
While market sentiment has worsened and weak hands sell off, institutions are using this time to load up on crypto assets.
Capital International Investors, a subsidiary of the investment manager Capital Group, bought 12.2% of MicroStrategy Inc. (Nasdaq: MSTR) as a Bitcoin proxy investment. MicroStrategy holds over 105,000 Bitcoins on its balance sheet.
It can be tough waiting during periods of choppy sideways trading, but it is important to step back and note that Bitcoin and Ethereum are still up 115% and 337% over the past year, respectively. Nothing goes up in a straight line, and the crypto market's wild gains could not be possible without significant volatility.
This month's Consumer Price Index (CPI) inflation data showed the largest monthly increase since June 2008 at 0.9%, and our current economic policies continue to fan the flames.
Bitcoin is a hedge against the current monetary system and inflation with its absolute supply cap, and institutions are moving in. Sit tight and hold on.
Best,
Sam