It's Only the Early Stages of What Could Be a Historic Altseason
By Alex Benfield on April 01, 2021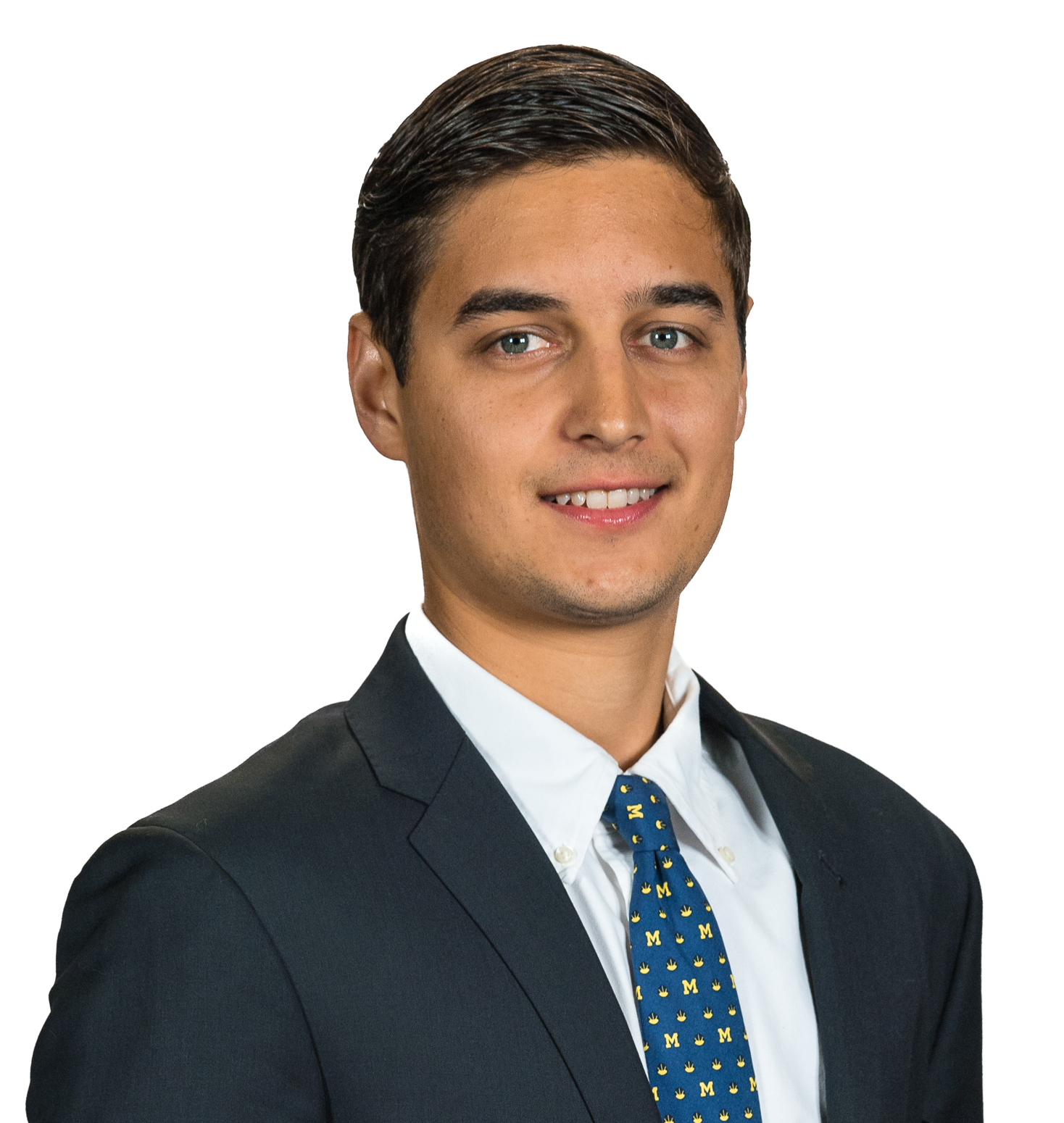 The No. 2 cryptocurrency by market capitalization is setting a great pace for the altcoin market today, as Bitcoin (BTC, Tech/Adoption Grade "A-") hovers near $60,000.
• Ethereum (ETH, Tech/Adoption Grade "A-") jumped back over the $1,900 price level and now trades above its 21-day moving average.

• Filecoin (FIL) is up big again today, as it closed out March up 400%.

• Chainlink (LINK) is up about 9% from its lows yesterday and has crossed a critical resistance level.
Ethereum has made nice gains since yesterday, finally climbing back above $1,900. It's now only a little more than $1,000 from new all-time highs, and it's in prime position to make a run before the end of the week.
Another higher close today would be the positive sign we're looking for. Conversely, if ETH fails to set new highs this week and retreats, it would be an early warning sign it's heading for a correction.
Here's ETH in U.S. dollar terms via Coinbase: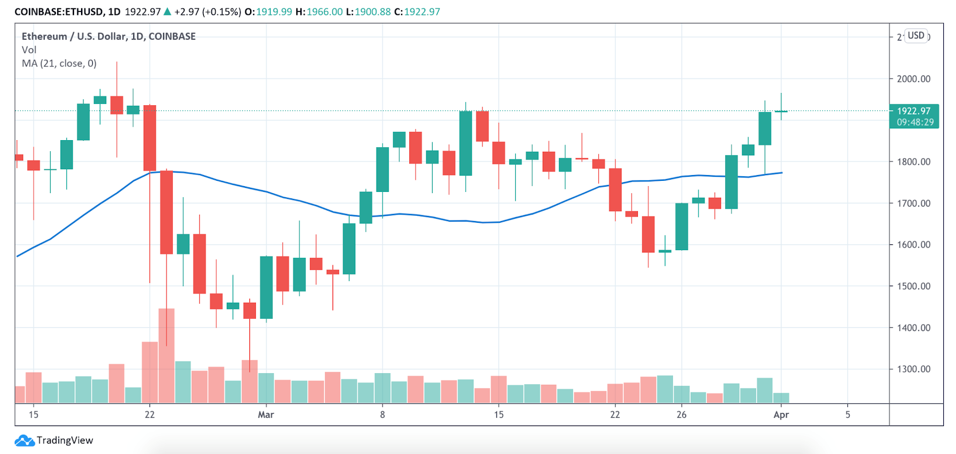 Filecoin went bonkers yesterday and is up more than 23% since we left off. FIL has now crept all the way above $230 as it continues its parabolic price. The token gained more than 400% in March alone, which represents truly astronomical gains.
The file storage network has clearly benefitted from being added to Grayscale Investments' trust lineup, perhaps illuminating a new market trend — the "Grayscale effect," something similar to the "Coinbase effect" we talked about yesterday.
Whatever the reasoning, FIL is most definitely in price discovery mode. Also, it may be a bit overbought at these levels, so take caution.
Here's FIL in U.S. dollar terms via Coinbase: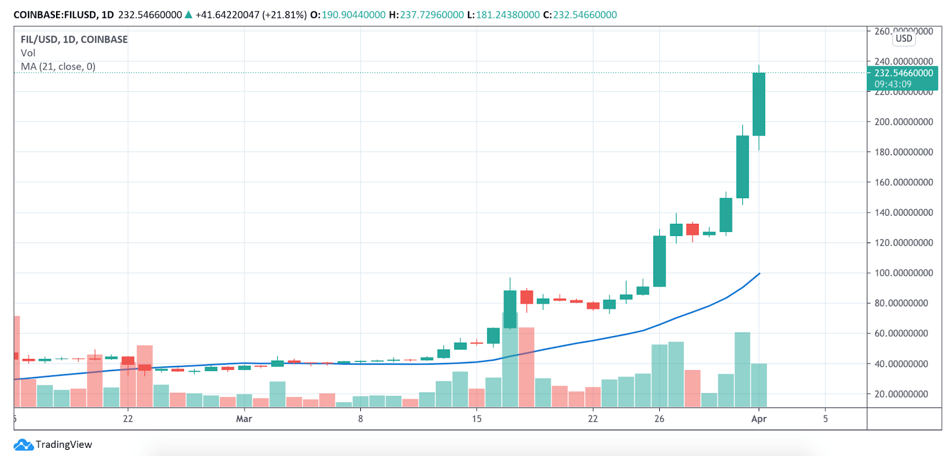 Chainlink had a rough March, as it never seemed to gain any traction and was unable to stay above $30 for any substantial length of time. It did finally cross that level today and will look to establish $30 as support moving forward.
LINK is one of the most exciting coins to watch in this altseason. Unlike many other skyrocketing coins, Chainlink has a proven and established use case, one that will be critical to whatever revolution happens around decentralized finance.
Here's LINK in U.S. dollar terms via Coinbase: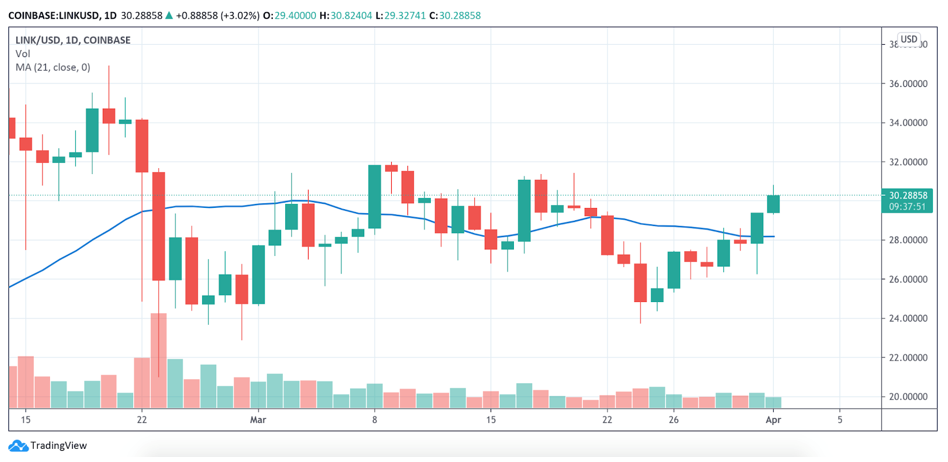 Notable News, Notes and Tweets
• Pomp emphasizes Bitcoin's incredible decade of compounded returns.

• MicroStrategy Inc. (Nasdaq: MSTR) CEO Michael Saylor shows how The Goldman Sachs Group (NYSE: GS)'s views have changed about Bitcoin.

• Coindesk cites bullish options data as traders prepare for the next Bitcoin breakout.
What's Next
We've described the emergence of altseason here many times, but until you see an asset like Filecoin go on a run like the one we're witnessing now, it can be hard to wrap your head around the excitement that comes with it.
FIL has increased more than tenfold to start the year, and we expect to see plenty of other altcoins making similar gains over the next few months.
Altseason is a time when portfolio diversification pays off, as it's not always easy to predict which assets might go parabolic. Compared to blue chips, we'll continue seeing cases of massive outperformance with specific altcoins vaulting higher as we progress.
We still haven't seen a majority of larger altcoins make huge moves yet. But that will come as altseason ramps up.
And we'll be covering all of it. Stay tuned.
Best,
Alex