Kiss Near-Zero Interest Rates Good-Bye! Here's How to Earn 8% on Crypto
By Bruce Ng and Juan M. Villaverde on June 24, 2020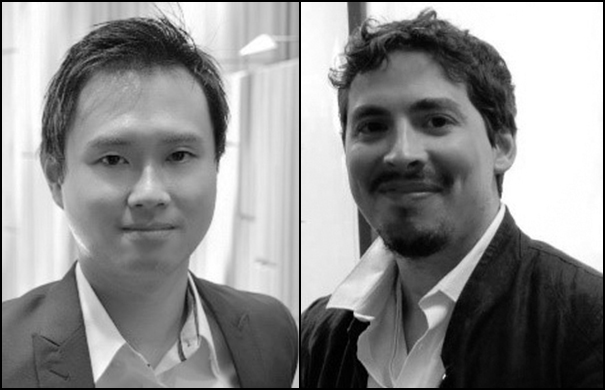 Fed Chairman Jerome Powell recently said he intends to hold U.S. interest rates near zero at least until 2023. The hell with that!
Here's how to take advantage of Nexo, a crypto lending platform that allows you to earn up to 8% interest on your crypto deposits.
Like a traditional bank, its profit margin is the spread between the 8% it pays for deposits, and the 11.9% it charges borrowers.
Right now, you can earn 8% on USDC deposits. (USDC is a stablecoin linked to the U.S. dollar, so it normally fluctuates very little in price.)
You can withdraw your funds any time you want — with no penalties.
Nexo is licensed and regulated in over 200 countries (including the United States).
Please keep in mind, that Weiss Cryptocurrency Ratings does not recommend or make referrals to brokerage firms, crypto exchanges or lending platforms. Aside from trading accounts we ourselves may have, we have no business relationships with any that we cover.
Accordingly, we hope you can use the information here, and in our previous issues, to determine the best way for you to hold and trade crypto assets.
If you're game, here are the steps to take …
Step 1:
How to Set up an Account
Sign up here. You will be sent a confirmation email. Please confirm it.
Then, complete your ID verification here. There are three levels of verifications.
A "No Verification" level account is sufficient to start earning 8% crypto interest here. And it is also the quickest and easiest account to open. (The drawback is that you won't be able to withdraw any fiat currency from your Nexo account, but you can withdraw crypto up to the equivalent of $20,000 a month.)

WARNING: Submitting your mobile phone number can expose you to SIM hacks, so we recommend 2-Factor Authentication instead.
Turn on 2-Factor Authentication (2FA) here. Remember that 2FA adds security by requiring something you know (your password) and something you have (your Google Authenticator key) in order to access your account.
Step 2:
Deposit Crypto and Earn Interest
We recommend depositing USDC stablecoins to earn interest. USDC is the world's second largest stablecoin. It's pegged 1:1 to the U.S. dollar — which means there is at least US$1 on deposit for every USDC issued. Moreover, these accounts are audited by at least five accounting firms, whose reports can be seen here.
You can buy USDC on leading crypto exchanges, such as Coinbase, Binance and Kraken. (Nexo will also accept Euro deposits, but this requires Advanced-level registration, and is beyond the scope of this report.)
As usual, everything starts from the Dashboard, so
Go there, and you will see Figure 1 (below).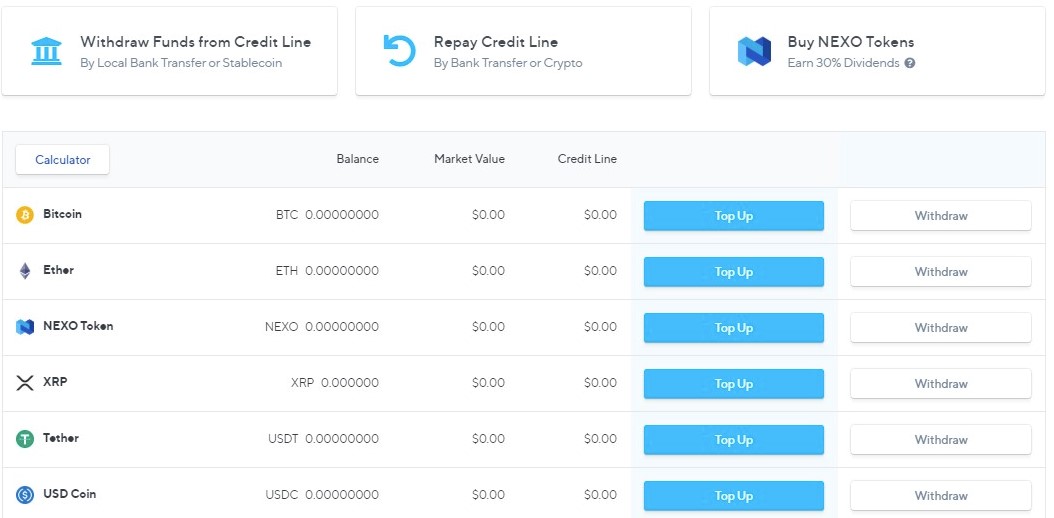 Deposit USDC, by clicking on Top Up, on the USD Coin Then you will see the following screen in Figure 2 (below).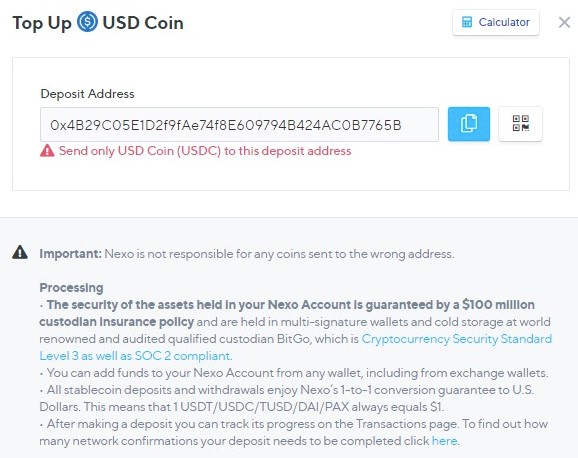 Copy the Nexo's USDC deposit address. Make sure this is where you send your USDC stablecoins — from whichever digital wallet they originate from.
Make sure to double-check all the characters of the address before hitting send.
The deposited amount should then show up on your USDC balance as in Figure 3 (below).

Interest automatically starts accumulating the moment your deposit arrives. No need to toggle a button or activate any features.
Figure 3 (above) shows that an interest of 0.0105 USDC on a 50 USDC deposit was generated after one day. This corresponds to 8% APY as advertised.
It's really as simple as that! Feel free to use this handy interest calculator to calculate your yields.
Best wishes,
Juan and Bruce