Kiss Zero Yields Goodbye! Earn 8.6% on Crypto with Celsius
By Juan Villaverde and Bruce Ng on July 22, 2020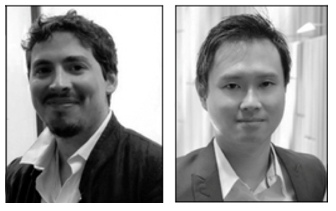 Fed up with earning next to nothing on your savings? You're not alone. But now, cryptocurrencies are giving you a way to fight back.
We previously showed you how to take advantage of the 4% yields offered by blockchain lender Ledn on Bitcoin (BTC, Tech/Adoption Grade "A") and Ethereum (ETH, Tech/Adoption Grade "A") deposits.
And the up to 8% yields crypto-lending platforms like Nexo and BlockFi offer on deposits of USDC (a leading stablecoin fixed to the U.S. dollar).
Today, we'll introduce to you a London-based smartphone app called Celsius that expands this menu even further. It offers interest bearing deposits on more than two dozen cryptocurrencies — including a stablecoin pegged to gold.
And of the lending and borrowing platforms we've reviewed so far, it offers the highest yield we've seen on USDC deposits — currently 8.6%.
That sure as hell beats the 1.5% you're lucky to
earn on your U.S. dollar money funds these days!
Please keep in mind that we do not recommend or make referrals to brokerage firms, crypto exchanges, or lending platforms. (Aside from trading accounts that we may have, Weiss Crypto Alert has no business relationships with any that we cover.)
This information on Celsius is intended purely for educational purposes. We hope you can use it to determine the best way for you to hold and trade crypto assets.
So, without further ado, let's dive in.
A Blockchain Version of a
Traditional Centralized Bank
Celsius offers savers interest-bearing crypto deposits and then lends these coins out to borrowers at higher rates. That's how it makes money.
But unlike heavily regulated traditional banks, lending and borrowing in the crypto world is mainly regulated by the impersonal forces of the free market. For example, deposits on Celsius are not insured (although they say deposit insurance is in the works).
This has both positives and negatives. Less government regulation means lower operating costs and higher yields on your crypto deposits. But this may also come with a somewhat higher risk of bank failure.
Borrowing
Celsius allows you to borrow back a portion of your crypto deposits. Unlike most lending and borrowing platforms that charge double-digit interest on such loans, Celsius offers them at rates as low as 1% depending on the terms selected. See this loan calculator for more details.
Even so, we do not recommend borrowing crypto. Bitcoin is so volatile, any time you borrow it, you run the risk of having to repay in coins worth more than the ones you originally borrowed.
So, please don't do this.
How CEL Tokens Can Boost Yield
Your USDC deposits will earn a whopping 11.9% — instead of just 8.6% — if you agree to accept interest payments in CEL (Celsius' native coin) rather than in USDC. (See the list of interest rates for all coins here.)
However, CEL is not presently a top Weiss-rated cryptocurrency. For this reason, we suggest you avoid owning it.
Look, you're already getting a terrific 8.6% on your money. Running extra risk just to grab a few more percentage points ... could easily be a Faustian bargain!
Geographical Restrictions
Note all Celsius services are available in all 50 U.S. states. However, earning interest on cryptos like Bitcoin and Ethereum is unavailable to residents in New York and Washington. Stablecoin interest is unavailable to Texas residents. (For a full list of jurisdictional restrictions, scroll to the bottom of the page here.)
Best,
Juan and Bruce