Stablecoins Are Red-Hot. But What Are They Exactly? And How Can You Cash In?
By Juan Villaverde and Bruce Ng on September 23, 2020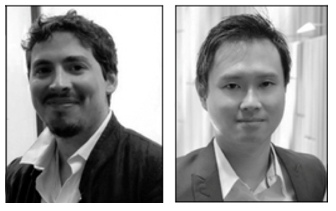 Stablecoins are cryptos that peg their value to another financial asset. For example, Tether (USDT), USDC and DAI all peg their values to the U.S. dollar on a 1:1 basis.
Decentralized Finance (DeFi) may dominate crypto headlines and chatter on social media these days. But the explosive growth of stablecoins makes them a close contender for the hottest sector in crypto.
For example, the combined value of the top seven stable-coins in circulation blasted up five-fold in the last year and a half — with no sign of slowing down.
Value of Stablecoins in Circulation Soars 400% in 18 Months

And it's easy to see why.
Until stablecoins came along, cryptocurrencies were largely useless in the vast world of ordinary commerce. How could Amazon or Walmart possibly publish prices or accept payment in Bitcoin (BTC, Tech/Adoption Grade "A-") (or any other crypto) — when it could surge or plunge on a moment's notice?
With their peg to the U.S. dollar, stablecoins effectively solve this problem.
As such, they bring the benefits of crypto to ordinary payment-processing. Such as being able to send money anywhere in the world at near-zero cost, and see the funds arrive in minutes. (What a galactic improvement over paying by cheque!)
On top of that, using a decentralized stablecoin (like DAI) promises to let you store funds and make payments without risk of interference or confiscation by governments, banks or any other third-party intermediary.
2 Ways to Cash in on the Stablecoin Boom
The whole idea of stablecoins is that their price (in U.S. dollars) hardly ever goes up or down. So how can an investor make money on an asset whose price will never rise?
1] Buy Ethereum (ETH, Tech/Adoption Grade "A")
A few stablecoins live on smart contract blockchains like EOS, Tron and Tezos. But the vast majority exist as tokens on the Ethereum blockchain. (Technically, they're known as ERC-20s, a term you're certain to run across if you read up on crypto.)
That means every transaction executed using Tether, USDC or DAI winds up incurring network charges on Ethereum — which can only be paid in ETH.
In other words, the growth of stable coins increases demand for ETH — just like growth in smart contracts (which also mostly run on Ethereum) and the growth of DeFi.
And in the long run, rising demand for ETH translates into rising prices. In fact, the DeFi boom and stablecoin boom are key reasons Ethereum is already up 166% so far this year. And looking ahead, it's going to go higher still.
2] Kiss near-zero interest rates goodbye. Earn 8% to 11% interest on USDC deposits
One under-appreciated collateral effect of crypto's DeFi revolution is that it's giving rise to an alternative financial ecosystem — vastly different from the top-down, fiat-driven, global monetary system run by the world's central banks.
In DeFi's brave new world of finance, for example, interest rates honestly reflect market supply and demand — instead of being distorted and manipulated by central bankers, to meet some political policy agenda.
As an investor, that means you can actually earn 8% to 11% interest — which is totally unheard of in today's zero-interest, fiat-money world!
All you have to do is deposit U.S.$-equivalent stablecoins with a blockchain lender. For example:

For a more complete list of blockchain bankers and DeFi lenders, and the yields they offer on various stablecoins, click here.
Why We Don't Recommend Owning Tether (USDT)
USDT is the most famous stablecoin. It has the largest market cap and often the highest daily trading volume. It is also a centrally collateralized stablecoin. This means its parent company (Bitfinex) backs all USDT in circulation with an equivalent amount of fiat USD in its vaults.
Or at least they claim to.
However, because these balances are held in private bank accounts, we can never be sure USDT is 100% backed by actual dollars on a bank account. Bitfinex's vaults are not publicly auditable. In fact, there have been many allegations that USDT is not 100% backed, and that it is run like a fractional reserve bank.
Because of this, we recommend you avoid exposure to USDT.
The Case for USDC and DAI
USDC is the No. 2 stablecoin by market cap (after Tether). It is also centrally backed (by industry heavyweight Circle Inc.)
But Unlike USDT, it is subject to audits from at least five accounting firms. Based on these reports, USDC is more than 100% backed — which is why it is presently our preferred stablecoin.
That said, USDT is still centralized — which, at the end of the day, means it is only as good as its issuer is trustworthy. That leaves a wide-open market opportunity for truly decentralized, permission-less stable coin.
And DAI is the leading contender in this respect. As such, DAI is pegged to the U.S. dollar not by the promises of its issuer, but by smart contracts that use market forces to enforce and maintain the peg.
These smart contracts are transparent and auditable, so anyone who wants to dig into the matter can see how they're supposed to operate. What DAI still lacks, however, is the test of time.
The current version of DAI has only been around since late 2019. And last March, when the crypto markets got slammed by pandemic panic, it exposed unforeseen weaknesses is the pegging mechanism. The mechanism has since been adjusted. But only time will tell if it is sufficiently robust.
To be sure, we applaud the effort to create a robust, thoroughly decentralized, permission-less stablecoin. However, DAI is obviously still a work in progress. And as long as that's the case, we think investors would be wise to limit their exposure.
Best wishes,
Juan and Bruce