The U.S. Exchange with the Widest Collection of Cryptos to Buy and Sell
By Juan Villaverde and Bruce Ng on September 09, 2020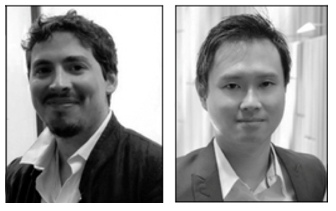 Previously, we showed you how to open accounts on Kraken and Coinbase, which are both major, widely-used American cryptocurrency exchanges.
But neither of them accommodate the small, little-known DeFi-related cryptos that have been setting the crypto world on fire lately.
Binance.us (the U.S.-registered arm of global exchange giant Binance.com) offers:
• More crypto trading pairs than any other U.S. exchange we know.

• The lowest trading fees of all exchanges we reviewed so far, at 0.1% spot.

• The Secure Asset Fund For User emergency insurance fund (SAFU) — which boasts one of the most reliable pay-out records in the industry. Binance sets aside 10% of its trading fees to fund this insurance scheme. (In a previous $40 million hack, Binance reimbursed 100% of the funds customers lost to hackers.)
Like other exchanges, Binance.us takes security seriously. It has 2-Factor Authentication and "Know-your-customer" verification requirements for all three account levels.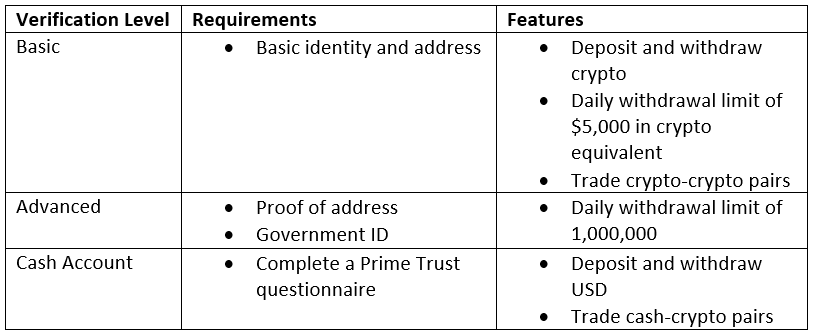 If you already own Bitcoin or some other crypto in a personal wallet or other exchange account, you can fund your new Binance.us account with cryptocurrency. This requires only Basic verification, i.e. the first level shown in the chart above, which is the fastest way to start using Binance.us.
If you don't already own any cryptocurrencies, however, Binance.us allows you to fund your account with fiat currency. Funding with fiat requires the Cash Account verification, i.e. the third level, which has a much higher verification requirement.
Once your account is set up and funded, you can get started trading crypto. And once you have them, don't forget to stake eligible cryptocurrencies to earn income off your investments.
Our Weiss Cryptocurrency Ratings subscribers are staking one of their coins for about 7%. In our low- to negative-yield world, that's nothing to turn your nose at. And the best part is, unlike other exchanges, Binance.us won't take a cut of any fees you collect.
Please keep in mind that Weiss Crypto Alert doesn't accept any compensation whatsoever for steering readers to any digital wallet, cryptocurrency exchange or blockchain lending platform.
(Aside from trading accounts that we may have, we have no business relationships with any we
cover.)
We hope you can use this information — and information in our previous issues — to determine which exchange, wallet or lending platform is right for you.
Best wishes,
Juan and Bruce